Spokesmen of the Aruba Directorate of the Government of Aruba denied on Monday to the "CLA News" the information released last Sunday by several web portals, according to which a plane from Venezuela was stopped on the island with 932 kilograms of gold that would be being illegally transported from Bolivar state (Venezuela) to Mexico.
"The story is totally fictional and is not based on a real event," said the office of Justice Minister Andin Bikker. The same was reported by the director of the Civil Aviation Department, Edwin Kelly, to the news portal.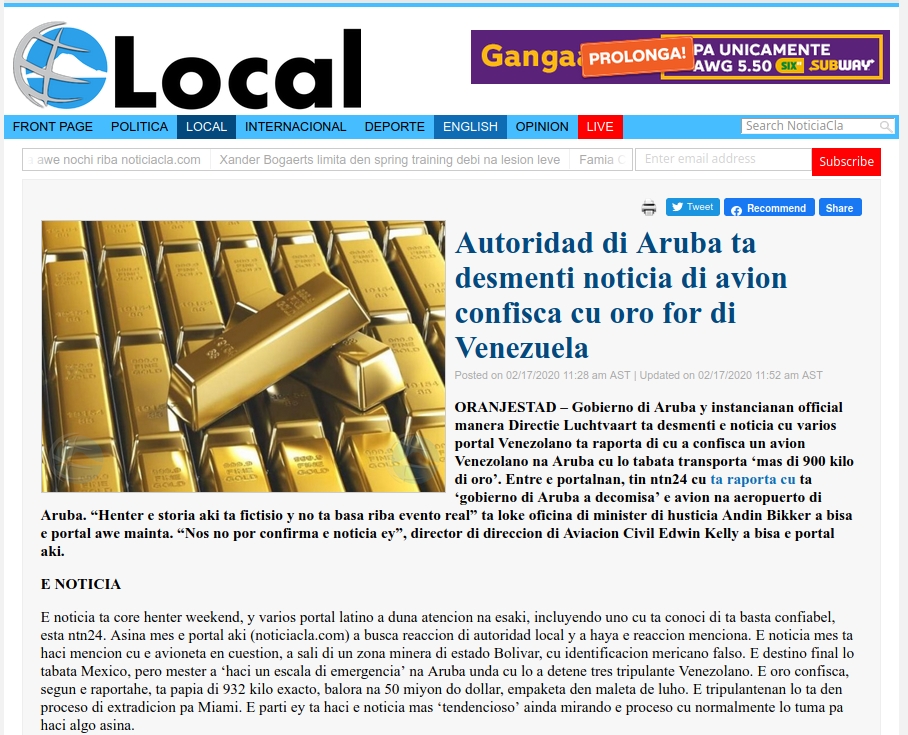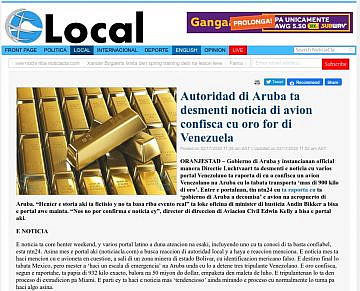 The information was initially disseminated through the First Report portal, and was written by Casto Ocando, a journalist who has been linked in the past to other reports about Venezuela that ended up being fake news.
According to Ocando, "a plane that had taken off from a lonely road on the outskirts of Ciudad Bolivar was stopped by the Aruba authorities after attempting an emergency landing at the Queen Beatrix airport on the island."
RELATED CONTENT: Former Israeli Intel Official Claims Jeffrey Epstein, Ghislaine Maxwell Worked for Israel
Ocando says in the report that the plane was carrying 932 kilos of high purity gold , almost a ton, packed in luxury suitcases. He said that gold allegedly "seized" has a value of 50 million dollars.
The note does not quote any official or offer photos or videos of the capture, but remarks that the plane was stopped for using the US registration N36754, which actually corresponds to an American single-engine aircraft whose last flight was in California more than 20 years ago, according to Flight Aware portal records .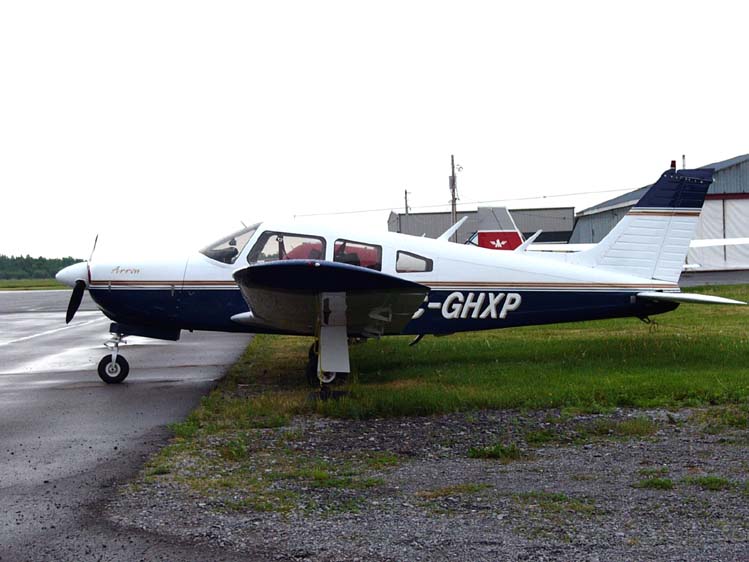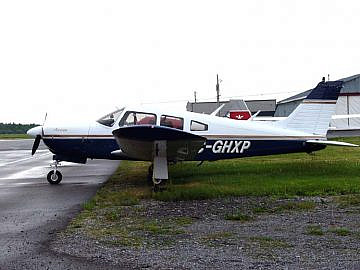 If corresponding to the records, it would be a Piper PA-28R-200 Cherokee Arrow light aircraft, which, according to technical specifications, has a range of just 1,630 kilometers (the distance from the state of Bolivar to Mexico is at least 3,180 kilometers ), a weight of 545 kilograms when empty and a maximum takeoff weight of 975 kilograms, which makes it impossible to transport 932 kilograms of gold.
Despite the incongruities of the news, it was replicated by dozens of websites linked to the Venezuelan opposition, including La Patilla, El Nacional, NTN24, Infobae, El Comercio, La Vanguardia or Diario Las Américas. All media based their information on the report of Casto Ocando and did not carry out their own verifications; Only NTN24 published a denial.
RELATED CONTENT: Can Maduro Emulate Castro and Assad to Keep NATO's Imperialist Hands Off Venezuela?
Orinoco Tribune also noted while working on this piece that is was replicated in the English language by the Jerusalem Post and the Israel National News which makes us believe it might be a unconventional war operation with ramifications in Israeli secret services. The Jerusalem Post tagged its piece with: "Hezbollah", "Venezuela" and "Terror Funding" and there was not a single correction at the time we finished this item.
A video of the alleged capture of the plane, which turned out to be an old video of a detention in 2018 by the Brazilian police, of a plane used for drug trafficking, also circulated on Twitter and WhatsApp.
Source URL: Alba Ciudad with OT content
Translated and edited by JRE/EF