This Wednesday, February 15, the fragmented far-right Venezuelan opposition set the primary elections date for October 22, with a view of defining a candidate for the presidential elections scheduled for 2024, as announced by the organizers of the process.
"It is our date, we are taking it with the greatest certainty and with the greatest rigor," Jesús María Casal, president of the national primaries commission, told the press, considering that this event is an exercise of electoral rights. The National Commission of Primaries (CNP) of the Unitary Platform opposition alliance was the body in charge of announcing the day on which the opponents will elect their candidate to run against President Maduro in 2024.
#LaPrimariaVa
"Hoy anunciamos con alegría, junto a la juventud venezolana, a sus sueños, a su derecho a un futuro promisorio, que la Comisión Nacional de Primaria convoca a la elección primaria para el 22 de octubre de 2023", dice @jesusmariacasal. pic.twitter.com/AE2QFg32bU

— Comisión Nacional de Primaria VE (@cnprimariave) February 15, 2023
Schedule of the electoral event:
Feb 28 to Mar 19: Appointment, installation, and swearing in of the regional boards of the National Primary Commission
Mar 27 to Apr 21: Invitation to National and International Overseers or Observers
Mar 24: Publication of regulations and instructions for the process
May 8 to May 23: Preliminary registration of pre-candidates
May 24 to Jun 23: Applications
Jul 10: Publication of closing minutes of applications
Apr 3 to Apr 30: Determination of the electoral registry roll
Jul 24: Publication of the definitive electoral registry roll
Jul 30: Publication of table of voting centers and voting tables
May 1 to Jul 31: Publication of voting table members
Aug 1 to Sep 10: Assignment of table members
Sep 11 to Oct 15: Accreditation of board members and witnesses
Aug 22 to Oct 20: Electoral campaign
Sep 18 to Oct 08: Conversations or debates between candidates organized by the CNP
Oct 22: Primary election day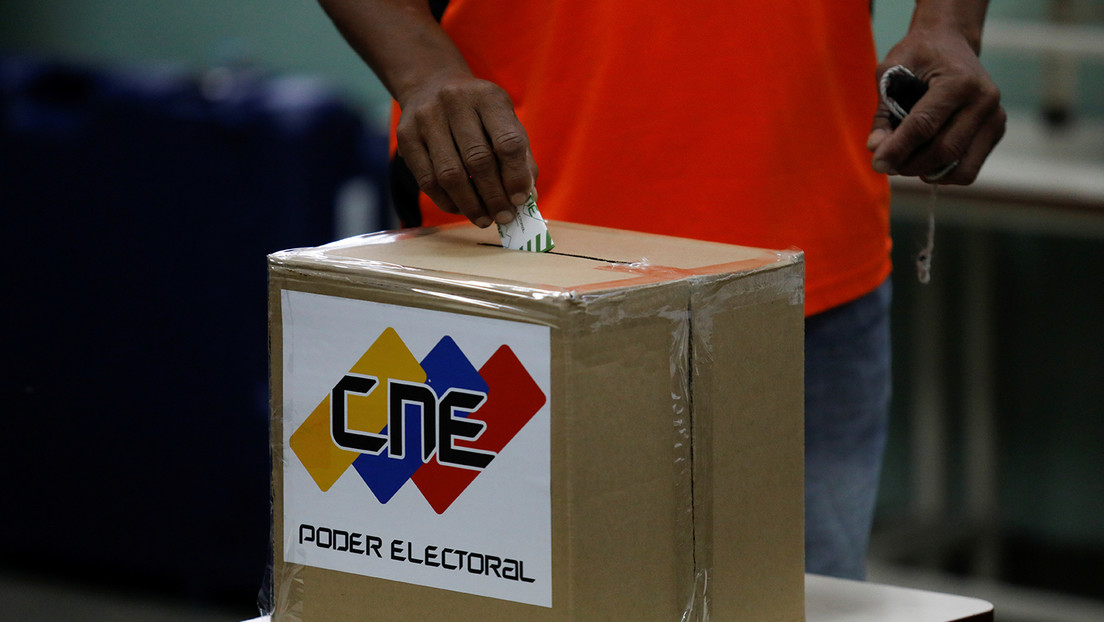 The so-called 'interim' government exacerbated opposition fragmentation
The opposition of parties adverse to the government of President Nicolás Maduro have thus far been unable to create a unitary platform with rules of the game acceptable to all its players. As a consequence, they have not been able to plan a primary in 10 years, in addition to making totally different announcements regarding the interests and objectives of their sector.
A few weeks ago, the main opposition political parties—Justice First, Democratic Action and Un Nuevo Tiempo—approved the dissolution of the "interim government." The fourth largest party, Voluntad Popular, to which former deputy Juan Guaidó belongs, voted against it, as did other small political organizations.
According to analysts, the lack of coordination within the opposition could also delay the discussion of political and electoral issues at the dialogue table that is taking place in México, which was resumed in November thanks to the peace efforts of the Bolivarian Revolution.
Venezuela's Electoral Authority to Evaluate Assisting in Opposition Primaries
Capriles lashes out at María Corina and Conde del Guácharo
This Tuesday, during a video show with journalist Vladimir Villegas, opposition politician, Henrique Capriles Radonski, stated that according to current polls, María Corina Machado (Vente Venezuela's candidate) does not have a better chance of reaching the Venezuelan presidency, despite many polls putting her among the most popular of the opposition leaders.
Capriles also asked voters "not to get carried away by smoke screens" and accused Machado of having signed the decree of Pedro Carmona Estanga, in the year 2002, when the opposition ousted then-President Hugo Chávez for 48 hours. Capriles also questioned where Benjamín Rausseo, Er Conde del Guacharo, who already launched his campaign, in all these "years of struggle?"
Capriles-Radonski has not yet officially announced his intention of running in the primaries, but in many opinion polls he can be seen among the top 3 possible candidates, which also include Zulia state governor Manuel Rosales. It is important to clarify that most of these polls show a very low approval rating for all these opposition candidates.
(RedRadioVE) by Dubraska Esteves, with Orinoco Tribune content
Translation: Orinoco Tribune
OT/JRE/AU