Venezuelan Vice President Delcy Rodríguez announced that 643 community cases and 41 imported cases were reported in Venezuela this Sunday, October 11, for a total of 684 new infections during the last 24 hours.
Community cases are distributed throughout 18 states of the country, the Capital District being the most affected with 113 cases. Following in severity is the state of Zulia with 93 and Yaracuy with 66 cases.
RELATED CONTENT: 745 New Covid-19 Cases and 7 Deaths Reported in Venezuela on Wednesday – One of the Lowest Death Rate in Latin America (Analysis)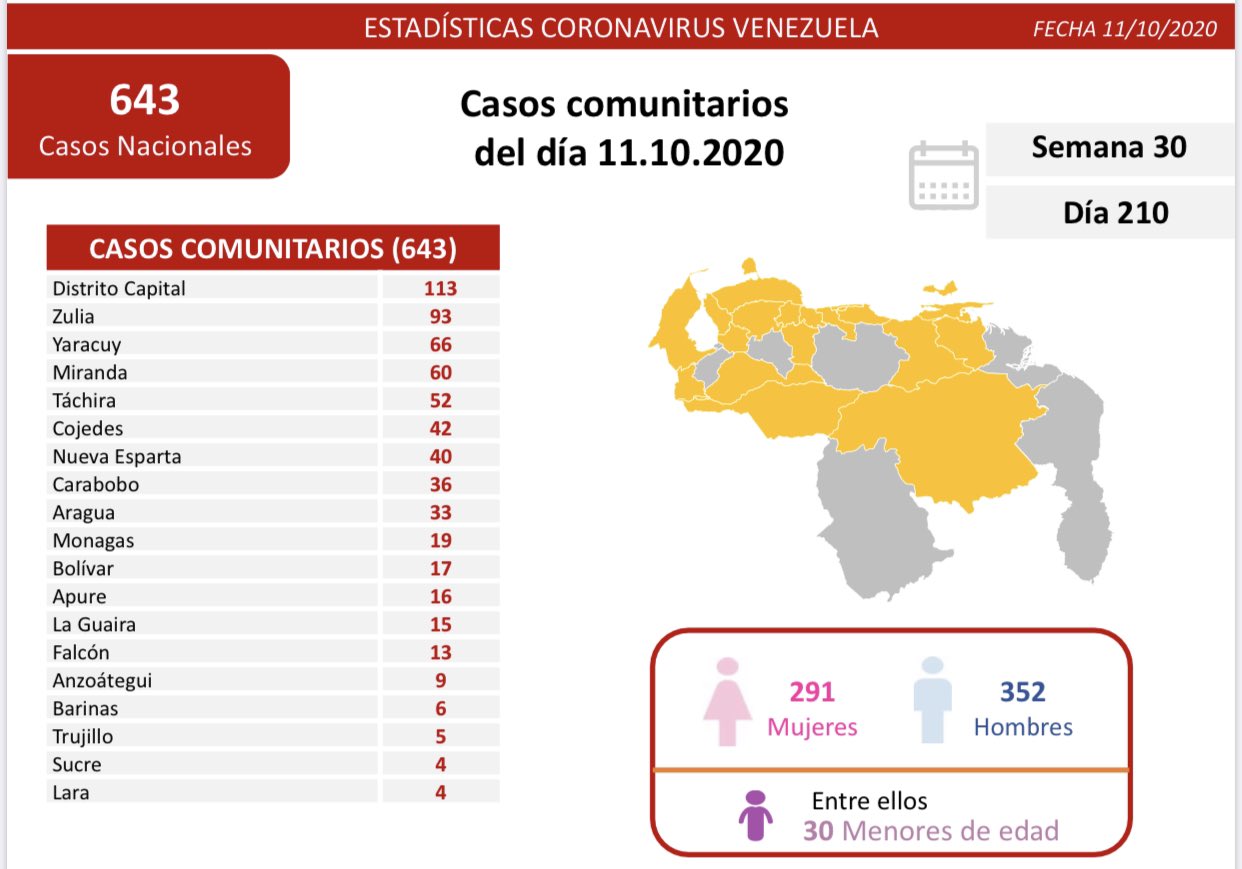 In Caracas, 19 of 22 parishes reported positive cases; El Valle tops the list with 22 infected, followed by Sucre (Catia) and Altagracia with 10 each.
Unfortunately, 6 Venezuelans died this Sunday due to COVID-19, one each from the following states: Miranda, Anzoátegui, Carabobo, Táchira, Apure and Monagas.
RELATED CONTENT: Secretive HHS AI Platform to Predict US Covid-19 Outbreaks Weeks in Advance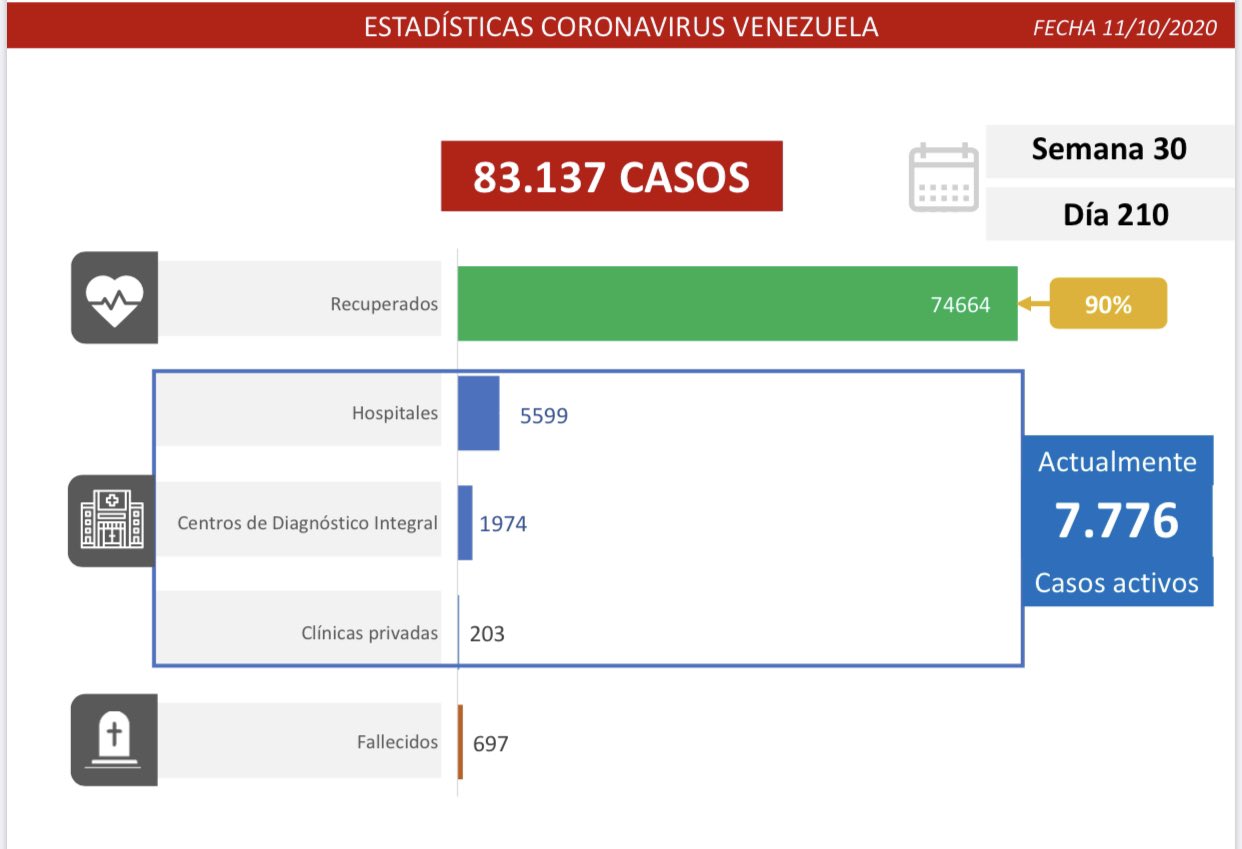 To date the country has confirmed 83,137 coronavirus infections, of which 7,776 are active, 74,664 recovered (90%), 5,599 are in hospitals, 1,974 in CDI, 203 in private hospitals, and the unfortunate figure of 697 deaths overall, Rodríguez reported on her Twitter account.
Featured image: Photo courtesy of AFP
Translation: OT/JRE/SL