On Friday, March 10, 1,706 medical students graduated from the Doctor Salvador Allende Latin American School of Medicine (ELAM) and the Hugo Chávez Frías University of Health Sciences. Venezuelan President Nicolás Maduro led the graduation ceremony, in which Venezuelan students and scholarship holders from various countries like Brazil, Haiti, Chile, Burkina Faso, Sierra Leone, Colombia, Palestine, Congo, Guinea, Kenya, Sahrawi Arab Democratic Republic, Zambia and Nigeria were awarded the title of integral community doctors and dentists.
The graduates were assigned to positions in the different health centers of the country. President Maduro also announced that each will be gifted a high-tech tablet.
"With education, we contribute to the liberation of the peoples," said the president.
"We have not neglected for a single day public, free and quality education for our people," he added.
President Maduro Announces Creation of Great Women's Mission Venezuela
Of the 1,706 new health professionals who received their degrees on Friday, there are 1,650 integral community doctors, 40 dentists, and 16 comprehensive medical specialists graduating from ELAM.
Madona Louis, a graduate of Haitian origin, spoke on behalf of the students and thanked the solidarity of the people and the government of Venezuela for providing the opportunity and affection to students from all over the world, for providing support in achievement and fulfillment of a dream: to be professional doctors for humanity.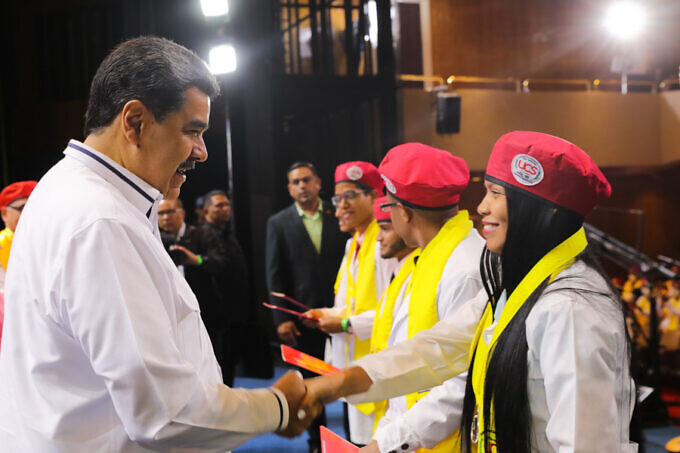 The rector of Hugo Chávez Frías University of Health Sciences, Carlos Alvarado announced that the new graduates will be able to pursue postgraduate studies starting from January next year.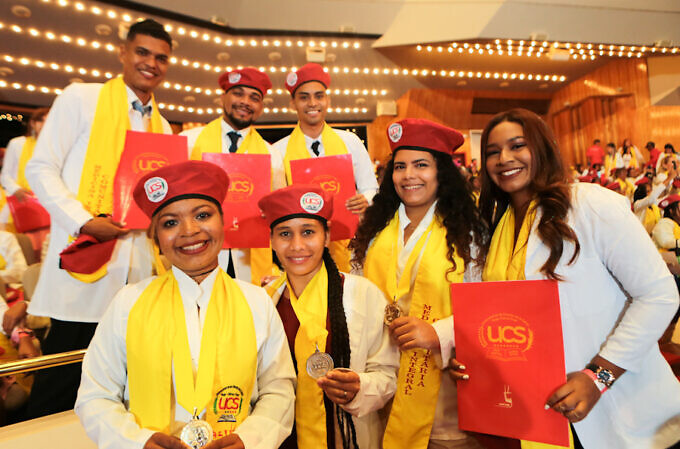 President Maduro announced that the new headquarters of the Doctor Salvador Allende Latin American School of Medicine will be inaugurated soon. He also instructed the ministers to work to increase the number of seats in health sciences so that the Venezuelan National Health System can get all the required medical professionals, thus defeating the US blockade.
At the conclusion of the event, President Maduro administered the oath to the newly graduated professionals, exhorting them to be loyal to their homeland and serve the people with dedication.
Translation: Orinoco Tribune
OT/SC/AF