Head of the US Southern Command (SOUTHCOM) General Laura Richardson lashed out at media outlets Russia Today (RT), Sputnik, and the Latin American channel Telesur in an interview for a pro-war US think tank. She claimed that the aforementioned channels "do not practice journalism of justification or verification," but "spread disinformation" and "undermine democracies throughout the hemisphere."
"In Latin America, there are more than 31 million followers of Sputnik Mundo, Russia Today, and Telesur," Richardson said. "They do not practice journalism of justification or verification. They spread disinformation. They undermine democracies throughout the hemisphere, and we have to do better than that. We have to do something in the region that is very specific, that promulgates democracies and how democracies benefit people."
The US general made these remarks on October 11 at an event called Latin America's China Challenge, held by the Foundation for Defense of Democracies (FDD), a neoconservative, hawkish US think tank that publishes foreign policy research on North Korea, Iran, Russia, Afghanistan, and other areas of US interest. FDD is also registered as a lobbying organization and is part of the Israel lobby in the United States.
Iran's Support for Venezuela Undermines US Sanctions, Says SOUTHCOM
The president of Telesur, journalist Patricia Villegas, condemned Richardson's statements. Villegas shared Richardson's comments in a post on X, stating, "Ms. Richardson talks about things that do not concern her and openly shows her position on media outlets, such as Telesur, that have an ideology that will never depend on her office."
Hace 2 días en Latin America's China Challenge: A Conversation with SOUTHCOM Commander General Laura Richardson, se refirió entre otros temas a la batalla informativa y se lamenta del impacto de Sputnik, RT y teleSUR 👇🏿. 🧵 pic.twitter.com/hIDm1WaegZ

— Patricia Villegas Marin (@pvillegas_tlSUR) October 13, 2023
"The media outlets that she named, and particularly Telesur, have great global and regional recognition, for being the voice of a people increasingly interested in their own history and in understanding the contexts of reality," Villegas continued. "These objectives are opposed to the interference of the US Southern Command."
She also emphasized that "no attempt to discredit us will keep Telesur away from the path and commitment to the construction of a region that has become a large homeland, with a world with a privileged space for the South. This world that is being born is plural, with a symphony of voices. We are working on it, without rest or pause."
NATO's Growing Military Presence in Latin America and the Caribbean
Venezuelan Foreign Minister Yván Gil also made a statement on X condemning Richardson's threats against Telesur. "Direct threats against Telesur from the head of the Southern Command, Laura Richardson," Gil wrote. "They are trying to undermine people's freedom of information. It is simply unacceptable."
Amenazas directas a @teleSURtv de parte de la Jefa del Comando Sur, Laura Richardson. Tratan de amedrentar la información libre de los pueblos. Es simplemente inaceptable.

Nuestro abrazo solidario a las trabajadoras y trabajadores de #Telesur. No han podido ni podrán acallar… pic.twitter.com/PGFlvHvlxK

— Yvan Gil (@yvangil) October 13, 2023
Venezuelan Minister for Communication, Culture and Tourism Freddy Ñañez also criticized Richardson's statements for representing a threat to freedom of expression. "The US controls the large communicational monopolies, including the planet's internet and almost all social media," Ñañez stated. "It uses this power to destabilize those who do not kneel to it. Venezuela rejects these threats by exercising the right to inform truthfully and freely."
Las declaraciones de la jefa del Comando Sur en contra de @teleSURtv , @ActualidadRT y @SputnikMundo son falsas y representan una amenaza a la libertad de expresión y al ejercicio del periodismo independiente en Latinoamérica. pic.twitter.com/mBHQF0Ye2P

— Alfred Nazareth (@luchaalmada) October 13, 2023
The US Southern Command is one of the combat commands belonging to the US Department of Defense. US imperialism has divided the world into six blocks, and each of the Commands is in charge of watching over the "interests" of the United States in that sector of the world. The Southern Command covers the countries of Latin America, with the exception of Mexico and 12 islands under European control, so-called "overseas territories." The SOUTHCOM is headquartered in Miami, Florida.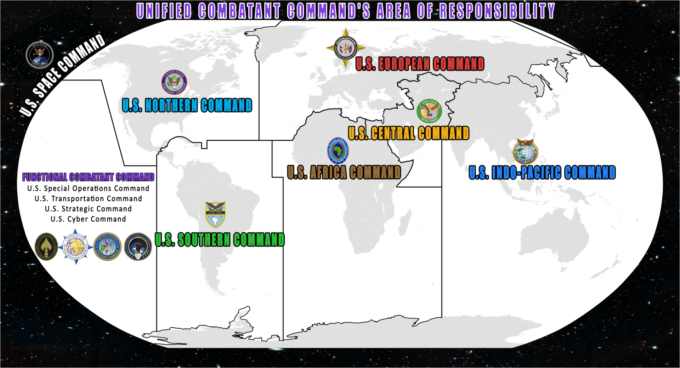 In March, Richardson asked US Congress for additional resources to counter the alleged "widespread Russian disinformation campaign" in the area under her command's responsibility. At that time, she expressed concern about the popularity of RT en Español and Sputnik Mundo in Latin America.
After the start of the Russian special military operation in Ukraine, attacks against Russian media in the West are becoming increasingly critical. RT and Sputnik news agencies were banned from broadcasting in the territory of the European Union from March 2, 2022.
(Alba Ciudad) by Luigino Bracci Roa
Translation: Orinoco Tribune
OT/SC/SF
He is passionate about computer science since he was about 14 years old, at that age "a man gave me a small computer that he had bought in the eighties, of those that were connected to a television and had to be programmed to work (a Sinclair ZX81 ), and I really liked it." On his political inclination, his parents were a great influence. "They were people of very humble origins, both emigrants, dissatisfied with injustice and inequality. But they were not militants of the left. I had many other influences, classmates in HS whose parents were on the left, as well as several teachers who were trained in the Pedagogical and gave us classes at a time as conflictive as it was the presidency of CAP and the military insurrection of Chávez " He enrolled in the UCV and in 2006 he graduated in Computing, a career that he complements with popular communication in the digital field.