While the parallel government of Venezuela succeeded in enriching a few of its participants, the Venezuelan opposition finds itself more fragmented than ever. Many of its members even consider that "it is at its worst moment," according to the opposition leader Felipe Mujica.
The greatest trouble for these factions, from the liberals to the most extremist, is that the presidential elections are very close on the horizon, and the selection of a candidate presents a daunting task. According to a simple poll, the opposition seems mired in a swap of at least 40 competing pre-candidates.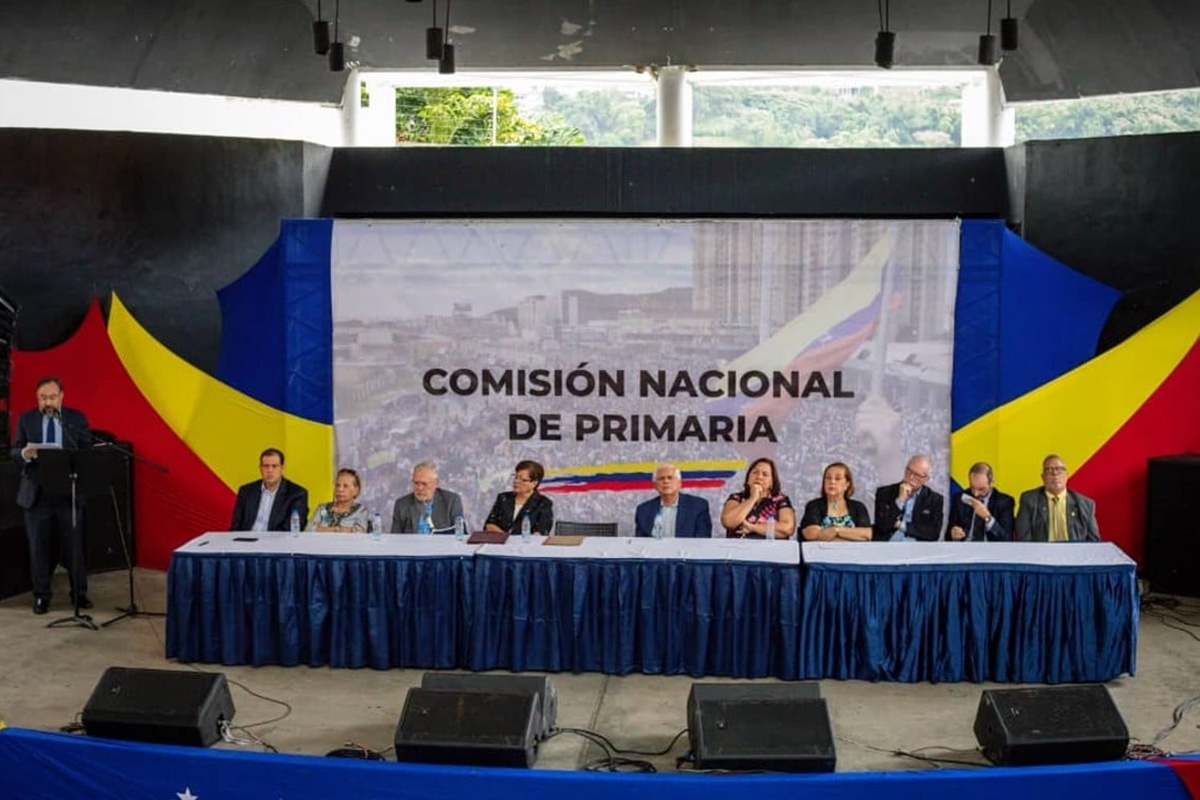 The list is long
These candidates include many interesting figures. We'll start with Benjamín Rausseo, better known as "El Conde del Guácharo" [The count of Guácharo], a Venezuelan actor, singer, comedian, and businessman. He recently appointed Hilarion Cardozo as his representative before the National Commission of Primaries, indicating that he wishes to run for the 2024 presidency.
Opposition Lawyer Sujú Falsely Accuses Maduro of 'Abandoning Indigenous Venezuelans'
Secondly, Delsa Solórzano, from the Venezuelan Encounter party, made her candidacy for the primary elections official this Saturday, January 28, during the "Proposals for the Venezuela Meeting" event held in Caracas. Meanwhile, the National Opinion (Opina) party presented Irwing Ríos as its candidate last Wednesday.
Additionally, the former mayor of the Sucre municipality, in Miranda state, Carlos Ocariz, announced his candidacy for opposition primaries.
More candidates
On January 21, Andrés Velásquez, leader of La Causa R, presented his presidential candidacy with the Venezuela Digna (Venezuela with Dignity) project. Democratic Action has appointed Carlos Prosperi as presidential candidate, according to Édgar Zambrano.
For his part, Hermes Paradas, general secretary of Justice First (Primero Justicia, PJ) in Lara, explained that they have two pre-candidates: Henrique Capriles and Juan Pablo Guanipa. They are currently working on establishing a consensus within the party in order to elect one of them. If there is no result, they will go to a consensus of the national board of directors. As a last option, they could hold a national congress so that those responsible for each municipality make the final decision.
Likewise, Daniel Orellana, regional head of Popular Will (Voluntad Popular, VP), stated that the party would stay loyal to Juan Guaidó. The party is currently working on its schedule for the campaign and are trying to develop regional and municipal support.
Meanwhile, María Corina Machado, founder of the Come Venezuela (Vente Venezuela) party, stated that she does not want to participate in the elections, not for personal reasons, but for "the country."
What are the proposals?
The platforms of the opposition pre-candidates seem to point in the same direction, that is, they all agree on the privatization of public services and the reduction of the role of the state.
In addition, opposition candidates seem to all be motivated to reform the National Constitution in order to eliminate the word "Bolivarian" from the Bolivarian Republic of Venezuela.
Finally, in an interview conducted with a Venezuelan pundit, the leader of Come Venezuela expressed her desire to "see President Nicolás Maduro imprisoned," a seemingly contradictory attitude for an individual who wishes to become leader of the country through the process of elections.
Lo que faltaba invitar a los Venezolanos a votar por ella dirigiéndose en el idioma ingles; es que realmente tienen una tara en la cabeza. pic.twitter.com/P5uS1C9GIk

— YVONNE YEPEZ DIAZ (@ivoneyepez21) January 21, 2023
In this video posted to Twitter (above), Come Venezuela's María Corina Machado encourages Venezuelans to vote for her. However, Machado chose to address her would-be supporters in English, a decision that was met with disbelief on social media.
"Now she is even asking Venezuelans to vote for her while addressing them in English, these people really have something wrong with their brains," wrote the user @ivoneyepez21.
(RedRadioVE) by Dubraska Esteves with Orinoco Tribune content.
Translation: Orinoco Tribune
OT/KW/SL