On Thursday, February 16, thousands of Venezuelans marched from the National Pantheon to the Alí Rafael Primera Rosell square in honor of musician Alí Primera, who has left a patriotic legacy through his music and his acts of solidarity with people around the world. The march was to pay a well-deserved tribute to Primera, who passed away 38 years ago.
The marchers also sang in solidarity with the people of Syria and Türkiye, devastated by the recent mega-earthquake.
Ely Rafael Primera Rosell, better known as Alí Primera, was a Venezuelan singer, songwriter, musician, poet and political activist, who was born on October 31, 1941 in Coro, Falcón state. Due to his commitment to just causes, he came to be known as "The People's Singer." On February 16, 1985, Primera's death in a tragic car accident on the Valle-Coche Highway, in Caracas, after leaving a recording session, shocked Venezuela.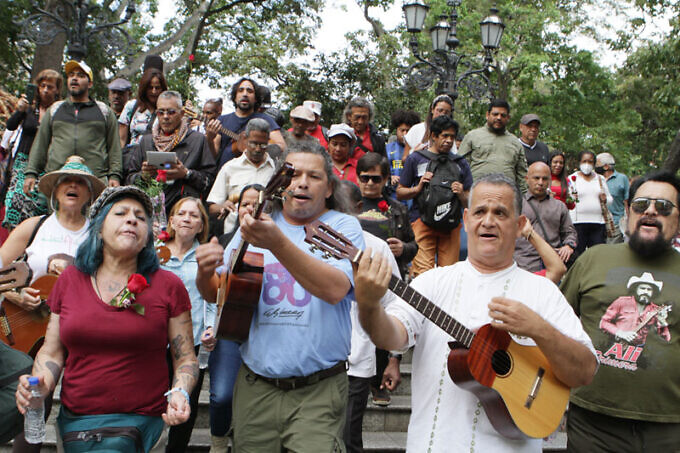 It is a tradition in Falcón, Alí Primera's home state, that every February 16, people march in every corner of the state and remember the spirit of the revolutionary musician.
For Primera's admirers, his revolutionary spirit will continue to live on in the people.
Esta fue de la marcha de los claveles rojos en Caracas, que partió desde el panteón nacional hasta la plaza Alí Primera. pic.twitter.com/jFlN6EjZ5D

— Daniela Rodríguez (@DanielaR_LN) February 17, 2023
In the Caracas march, singers and poets were present, accompanied by Primera's fans who sang his songs while holding red roses to remember his dedication and work for the revolutionary homeland.
For Adria Cazú, an organizer of the march, Alí Primera is a teacher and a friend. She also looks to Alí Primera's verses every time she needs an answer or an advise to know what to do in a certain situation.
According to her, it is beautiful and hopeful that the revolutionary is being remembered through his songs, because in this way his works will remain preserved.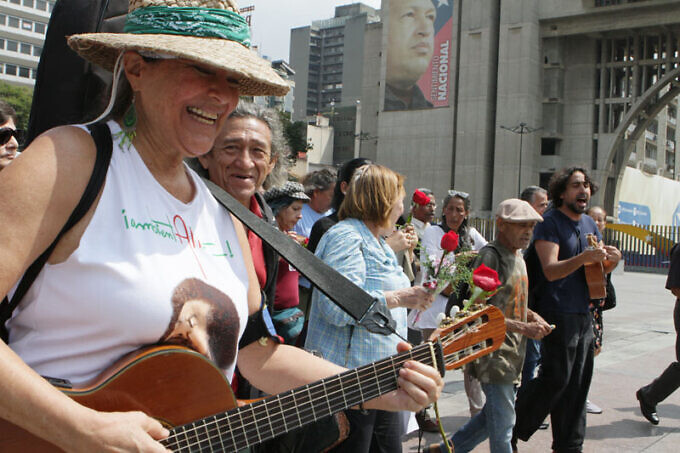 Soraya Padrón, coordinator of the literary fair held at La Casa de las Primeras Letras Andrés Bello, said that the singer-songwriter is present in all his songs and poems, verses that are sung with great pride to honor him. The songs of maestro Primera embody the protest of the most humble, she said.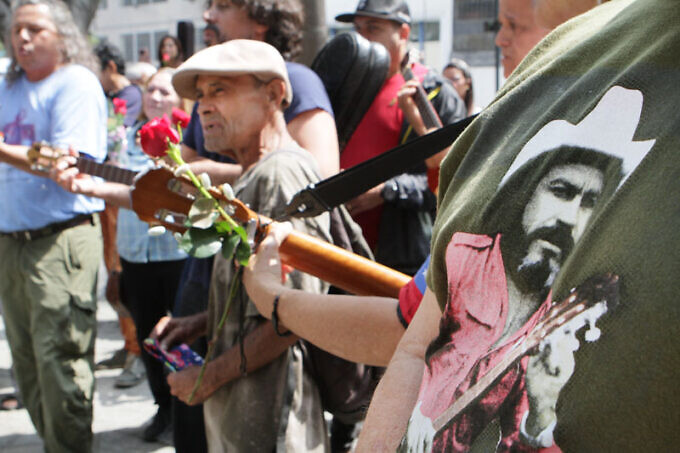 The Ali Primera committee, an organization that was created 38 years ago in the Central University of Venezuela (UCV), held an exhibition of Primera's works in the university premises, in honor of the singer-songwriter. María Cárdenas, member of the committee, stated that the committee works to keep Primera's legacy alive, and to keep his music alive among the Venezuelan people, so that the young generations can learn about the composer's life and work.
(Alba Ciudad)  with Orinoco Tribune content
Translation: Orinoco Tribune
OT/JRE/SC