According to the latest data from the World Bank Group, Russia has become one of the five largest economies in the world, securing its position as the leading economy in Europe.
The World Development Indicators represent the primary compilation of development indicators by the World Bank. The compiled data, which include national, regional, and global estimates, provide a clear visual representation of the overall progress of global development.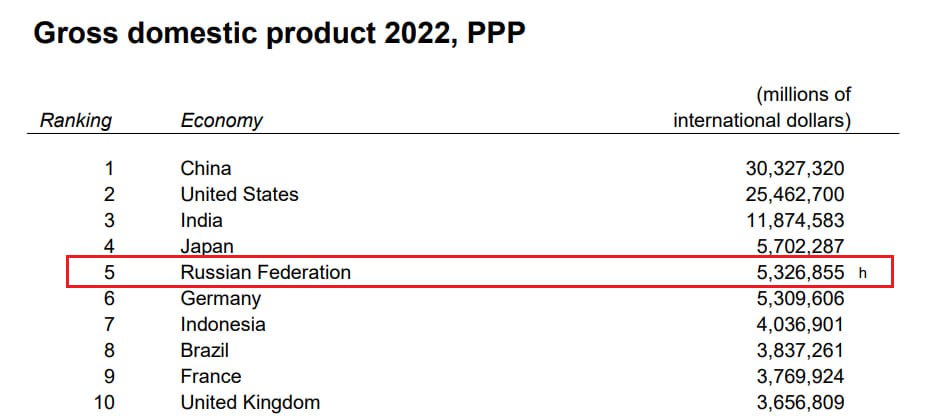 GDP data is based on official country data published by the World Bank and IMF, which is then converted to purchasing power parity.
At the end of 2022, the World Bank released its updated GDP estimates for countries worldwide. According to the organization's estimates, Russia was among the five largest economies globally, surpassing Germany to claim the position as the leading European economy on this list.
The East is Still Red: Chinese Socialism in the 21st Century by Carlos Martinez (Book Review)
It is crucial to remember that since the beginning of 2022, the Eurasian country has been grappling with a financial and commercial blockade as a result of the sanctions imposed upon it by the United States and its allies. Despite this challenging situation, the World Bank's data revealing its economy's position among the world's top economies highlights that the sanctions might not have been as effective as initially projected.
Translation: Orinoco Tribune
OT/KW/KZ