"The Bolivarian Navy of Venezuela is not for sea decoration", this was reaffirmed by the Minister of Defense, Vladimir Padrino López from the National Pantheon, on the day in which the 237 years since the birth of the Liberator Simón Bolívar were remembered on Friday, July 24th.
The also Sector Vice President of Political Sovereignty, Security and Peace recognized the work of permanent vigilance that the Navy does, a component that this same day also celebrates the 197th anniversary of the Maracaibo Lake Naval Battle and Navy Day.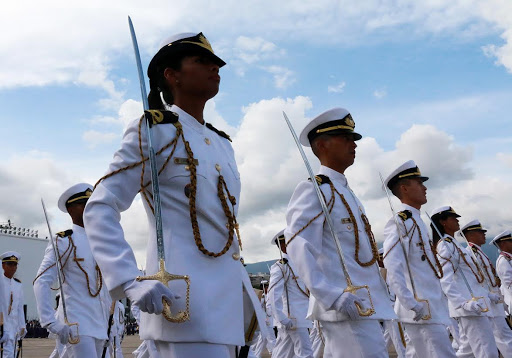 RELATED CONTENT: China Retaliates: Notifies Washington of the Closure of US Consulate General in Chengdu
Firm in the face of provocations
Minister Padrino López reminded the country that the Bolivarian Navy has responded with firmness in protecting the integrity of the territory from the recent provocations by the US Navy that has approached our borders.
For the head of the Defense Office, the maneuvers of US military or oil exploration ships are rude and arrogant actions.
Recently a North American military ship approached the maritime limits of our country. Washington justified this presence as a deterrent to "Venezuela's excessive maritime claims," not knowing how vigilant is Venezuela in respecting international law.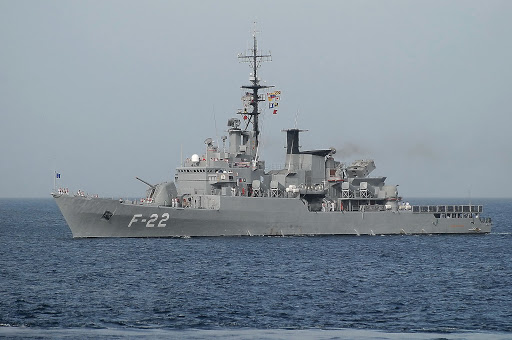 RELATED CONTENT: Venezuela Denounces the Stealthy Entry of US Warship USS Pinckney Into its Contiguous Zone
Committed to sovereignty
General Padrino López took the opportunity to highlight the morale and commitment of Venezuelan sailors. He recalled the episode that occurred 9 years ago of a US nuclear submarine 3 miles from La Orchila that was forced out of our seas.
The statements of the Venezuelan Defense Minister are a clear manifestation of the determination of the authorities of the national government to defend the sovereignty of the country and without sparing efforts, even if it is to respond to the most aggressive military power on the planet.
¡Reitero mi llamado a la @ArmadaFANB! Cuidemos los mares, ríos y todos los espacios acuáticos de nuestra amada Patria pacifista, bolivariana y revolucionaria. Hagámoslo con el mismo celo de los marinos y guerreros que lucharon en la Batalla Naval del Lago. ¡Venezuela Es Sagrada! pic.twitter.com/4SI0ctA2jE

— Nicolás Maduro (@NicolasMaduro) July 24, 2020
Antibolivarianos of the XXI century
Minister Padrino López also stressed that there are currently anti-Bolivarian factions. He referred to these groups as treacherous and unpatriotic.
He added that the best way to continue paying tribute to the legacy of El Libertador is to continue defending the homeland that he left us.
Featured image: File photo.
Translation: OT/JRE/EF