Tuesday, June 6, Russian authorities reported that the dam of the Kakhovka hydroelectric power station was attacked with missiles and has released millions of tons of fresh water from its reservoir, threatening to cause a regional catastrophe that will affect wildlife, settlements throughout the Dnieper River, and the Zaporizhzhia nuclear power plant.
The Kakhovka hydroelectric station is located in the town of Novaya Kakhovka in the Kherson region, which came under the control of Russian forces in March 2022. The Kiev regime has shelled the Novaya Kakhovka dam for the past year as part of attacks deliberately targeting infrastructure in Russian-controlled areas.
Ukrainian authorities ordered their own mass evacuations and blamed Russia for the terror attack. Moscow rejected these baseless accusations and stated that Kiev must bear full responsibility for the attack.
Ukraine, Human Rights, and International Law, With Alfred De Zayas
The Kremlin noted that the Ukrainian missile attack against the Kakhovka hydroelectric power station was a deliberate act of sabotage by Kiev, and will have serious consequences for local residents and the environment.
Kremlin spokesperson Dmitri Peskov also said that one of the goals of this sabotage was to deprive Crimea of ​​water: "The water level in the reservoir is falling; therefore, the water supply to the canal [of North Crimea] is drastically reduced."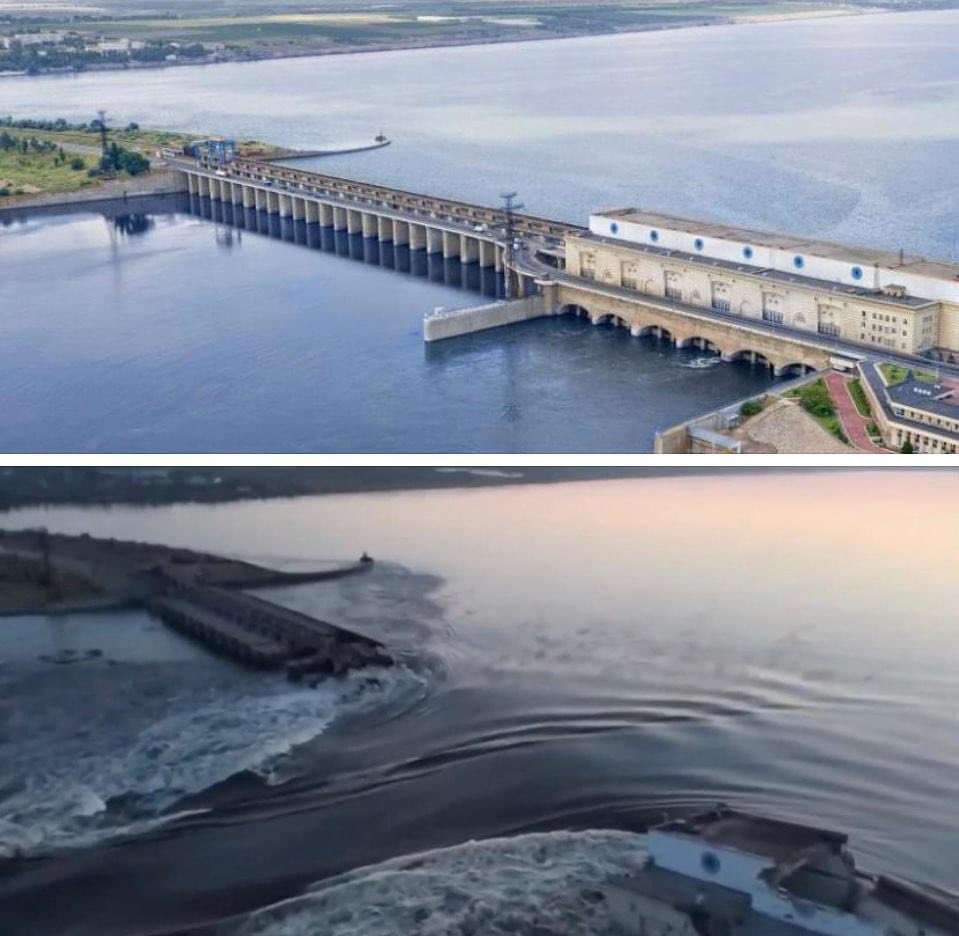 "Allegedly, this sabotage is also due to the fact that, having launched 'large-scale offensive operations' two days ago, the Ukrainian armed forces have not been able to achieve their objectives. Their operations are stalled," the Russian spokesperson said.
Multiple local settlements have been completely flooded, and authorities in the Russian city of Kherson have carried out evacuations and declared a state of emergency. The Crimean authorities have also taken measures to guarantee the supply of fresh water during the risk of the North Crimean canal losing much of its reserves.
US Weapons Sent to Ukraine End Up in Hands of Mexican Cartel
The head of the International Atomic Energy Agency, Rafael Grossi, expressed concern about the situation, stating that the damage to the dam has caused a "significant reduction in the level of the reservoir used to supply cooling water" to the Zaporizhzhia nuclear power plant.
Kiev's Western backers ignored Russian warnings about attacks on the Kakhovka hydroelectric power station and its dam for more than 15 months, turning a deaf ear to concerns about the consequences that would be unleashed.
Translation: Orinoco Tribune
OT/JRE/SL?BLA