Today the portraits of Venezuelan Liberator Simón Bolívar and Commander Hugo Chávez returned to the Federal Legislative Palace (National Assembly headquarters) in Caracas, pictures that had been removed by directive of the previous opposition that had served in contempt since 2016.
After honoring the Liberator in Plaza Bolívar, Caracas, the deputies of the Great Patriotic Pole (GPP) elected to the National Assembly (AN) carried the portraits in a procession of honor  to the Parliament.
This tribute to the Liberator and to the leader of the Bolivarian Revolution marks the return of popular power to the AN. The procession was headed by deputies Diosdado Cabello, Cilia Flores, Jorge Rodríguez and Iris Varela.
Venezuela. Más que símbolos. La edición es de @rolandoteleSUR pic.twitter.com/wPorYRTEaj

— Patricia Villegas Marin (@pvillegas_tlSUR) January 5, 2021
The emotional procession included the Venezuelan flag, national costumes and indigenous ethnicities, portraits of the Liberator, phrases of Hugo Chávez, and deputies singing verses of the national anthem. In this context it's important to recall the shameful removal of these portraits by the previous AN.
RELATED CONTENT: Venezuelan Parliament Floor Ready to Receive New Deputies on January 5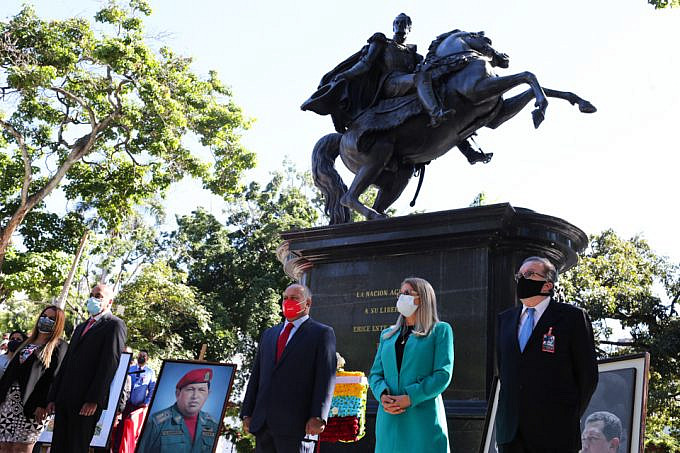 Since the deputies of the outgoing AN took office in January 2016, a period of aggression against Venezuela's symbols began, as well as a set of maneuvers aiming to destabilize the institutions of Venezuela's democracy.
On January 6, 2016, on his first day in office as president of the National Assembly, Democratic Action deputy Henry Ramos Allup derisively ordered the workers of the legislative headquarters to remove the portraits of Simón Bolívar, Hugo Chávez, and Nicolás Maduro from the Federal Palace. A few weeks later Ramos Allup initiated actions attempting to oust President Maduro, and refused to recognize the Venezuelan Electoral Council (CNE).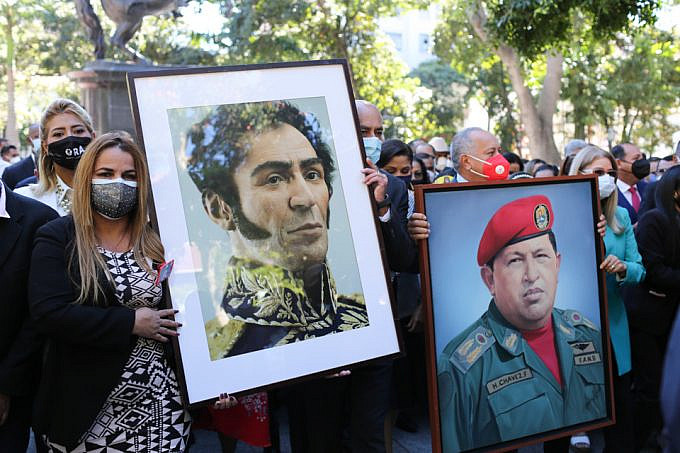 "Take all those portraits to the Miraflores Palace or put them in the toilet, but here, nothing!" Ramos Allup said at that time.
RELATED CONTENT: I Observed Venezuela's Elections Firsthand: Here's What the US Media Got Wrong
After this offense, hundreds of Chavistas took to the streets of Caracas to protest against the actions by Ramos Allup, leader of Accion Democratica at the time.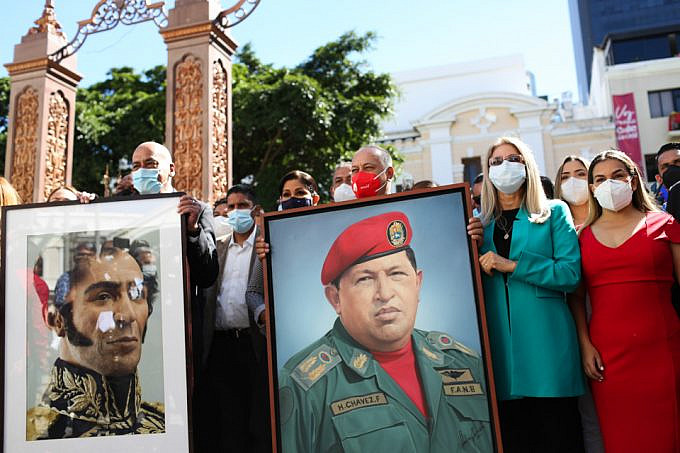 The actions of the opposition bench did not stop there. They went on to promote sanctions, and called for unilateral and coercive measures against the people of Venezuela, as well as against government officials, to try to destabilize the nation.
After five years, the new National Assembly—with a Chavista majority— was installed today, integrated into the Great Simón Bolívar Patriotic Pole (GPPSB), with the goal of strengthening democracy, and renewing the legislative functions of parliament in favor of the interests of the State.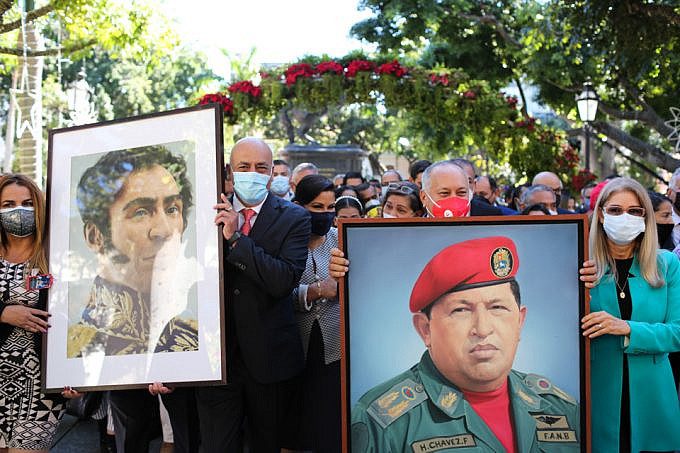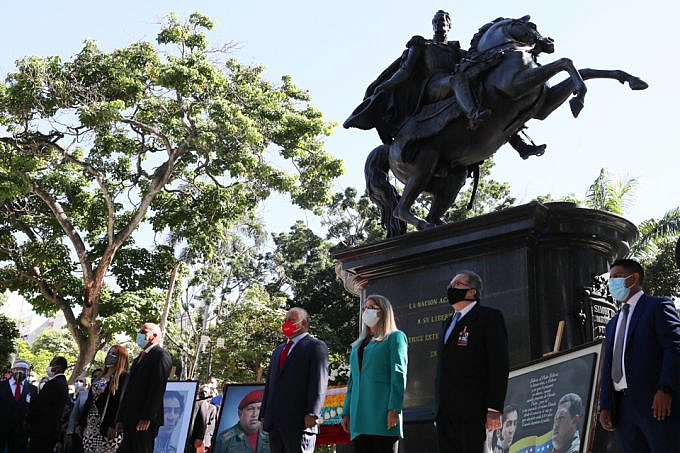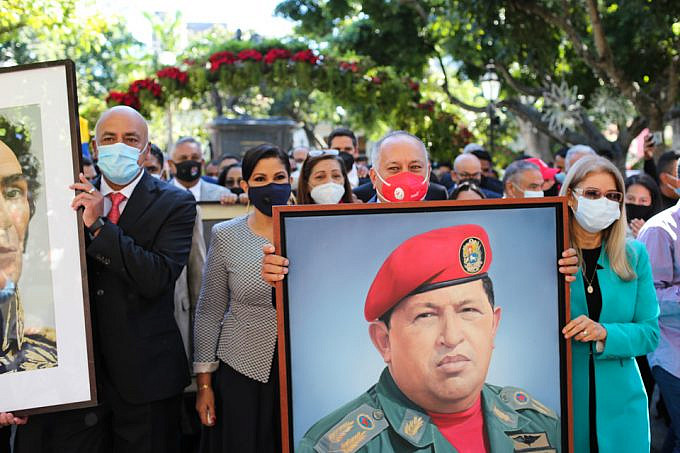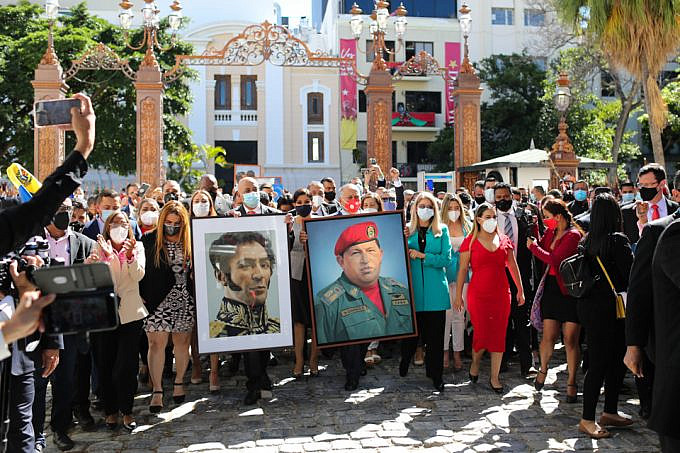 Featured image: Photos courtesy of Prensa Presidencial.
Translation: OT/JRE/SL