Various organizations gathered in the main square of the Venezuelan capital, the Plaza Bolívar, to send a message of solidarity to the Palestinian people and to condemn Israeli bombardment on the Gaza Strip.
Social movements, human rights groups, and civil society organizations of Venezuela marched in Caracas this Thursday, October 12, in support of Palestine and in repudiation of Israel's crimes against the Palestinian people.
The Palestinian Ambassador to Venezuela Fadi Alzaben attended the event and thanked the Venezuelan people for their love and solidarity for the Palestinian people.
Fadi Alzaben, embajador de Palestina en Venezuela, en jornada de apoyo al pueblo palestino realizada en la plaza Bolívar de Caracas #FreePalaestinepic.twitter.com/XnS7gAlnya

— Patriota (@PatriotaYojan) October 12, 2023
"What we are seeing is a show of support and solidarity, and also a rejection and repudiation of the Israeli atrocities and bombing of the Gaza Strip," the ambassador said.
#ENVIDEO | En la Plaza Bolívar de Caracas, #Venezuela🇻🇪, se desarrolló un evento de apoyo a #Palestina🇵🇸, grupos de DDHH, sociales y civiles se reunieron para exigir el cese a la ocupación israelí y los crímenes contra el pueblo palestino

Síguelo aquí ➡https://t.co/tqMKHfl0b4 pic.twitter.com/J1dK4InTw7

— teleSUR TV (@teleSURtv) October 12, 2023
He also called for an end to the bombardments and for the opening of the border crossings with Egypt so that humanitarian aid for the people of Gaza can enter the besieged territory.
The Israeli government announced earlier that it will not open border crossings until the Palestinian Resistance releases the hostages it took during the start of its Operation Al-Aqsa Flood last Saturday.
Israeli Bombardment Kills Upwards of 1,100 in Gaza Strip; VP Rodríguez Calls It Genocide
The coordinator of the Venezuelan Solidarity Platform with the Palestinian Cause, Hindu Anderi, said that the rally in Caracas shows that the Venezuelan people support the heroic resistance of the Palestinian people and their struggle for independence.
"This march is raising awareness and solidarity [with Palestine]… the Venezuelan people have always supported the people's struggle for independence around the world," she said.
#EnVideo📹| Con motivo de la conmemoración del #12Oct, diversas organizaciones se concentraron en la plaza Bolívar de Caracas para enviar su mensaje de solidaridad y aplaudir la resistencia heroica del pueblo palestino.#SomosResistenciaIndígena pic.twitter.com/Hws0hs7lon

— VTV CANAL 8 (@VTVcanal8) October 12, 2023
Anderi stressed that as long as a single Palestinian is alive, there will be Palestine.
Following the escalation of Israeli aerial attacks throughout the Gaza Strip since last Saturday, at least 1,417 Palestinians have been killed and 6,268 injured.
According to Palestinian Health Ministry, 60% of the Palestinians killed in Gaza are women and children. Since October 7th, The Israeli military has killed 44 Palestinians in the occupied West Bank.
Photo gallery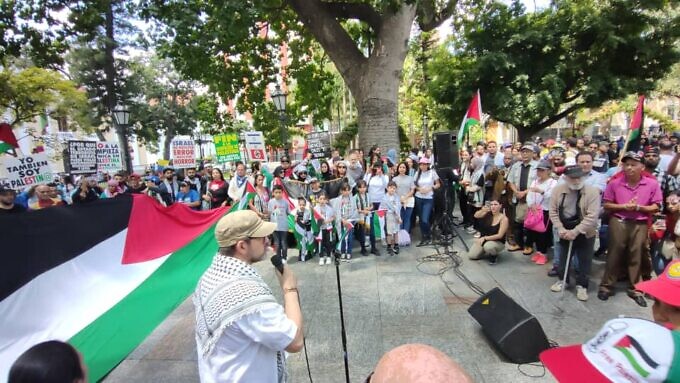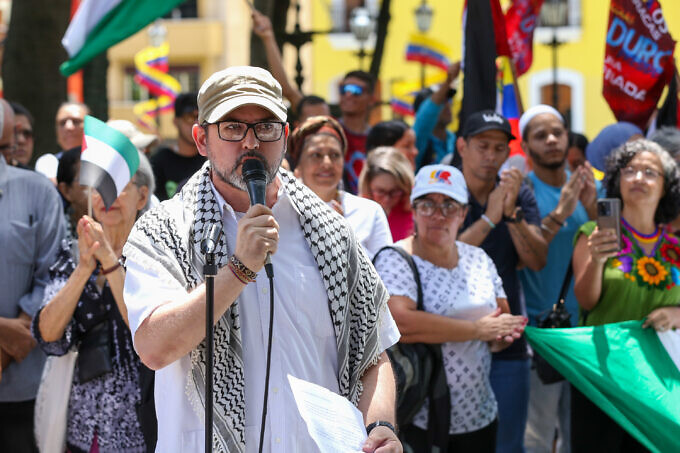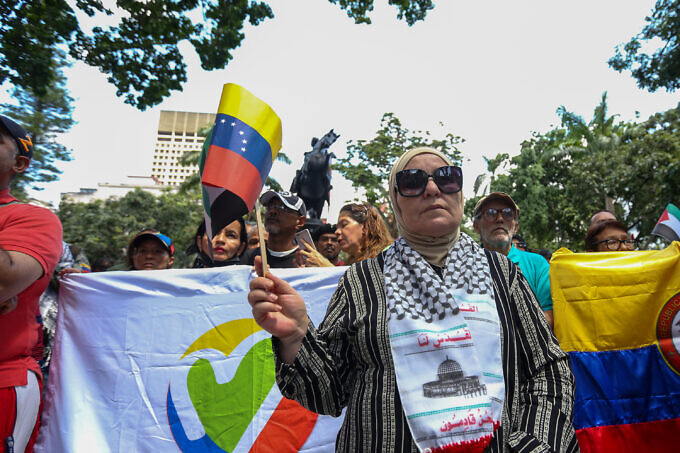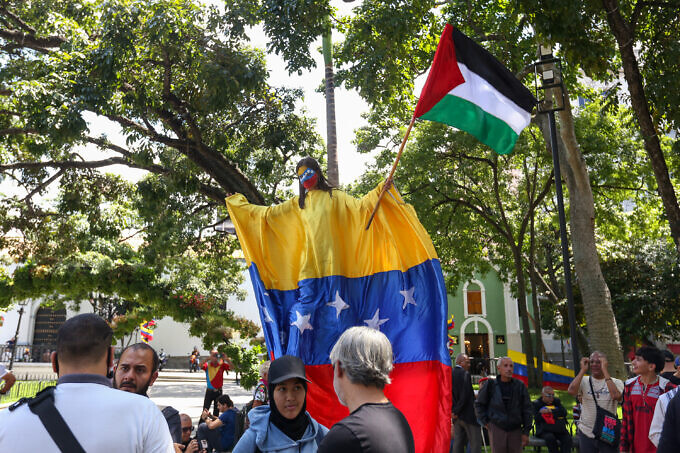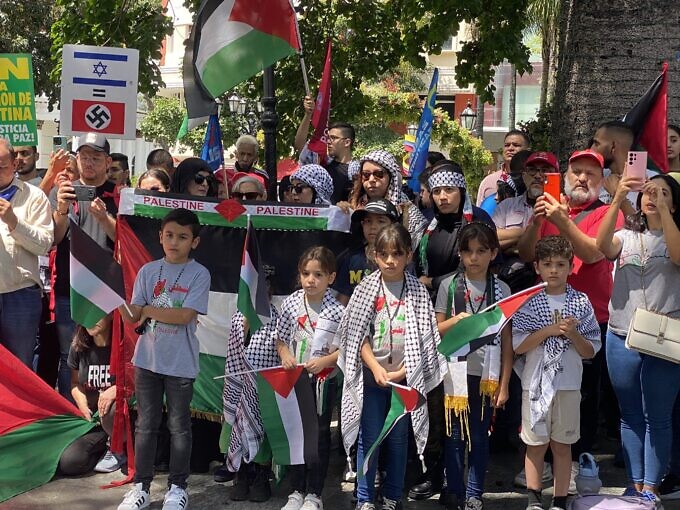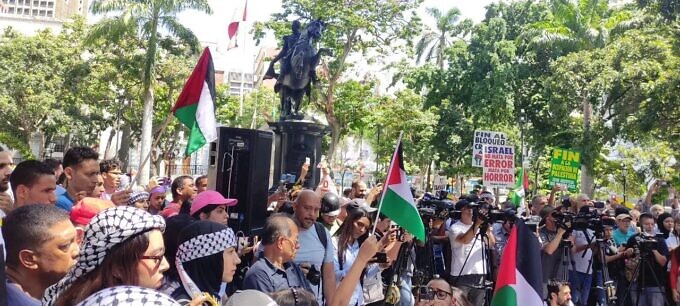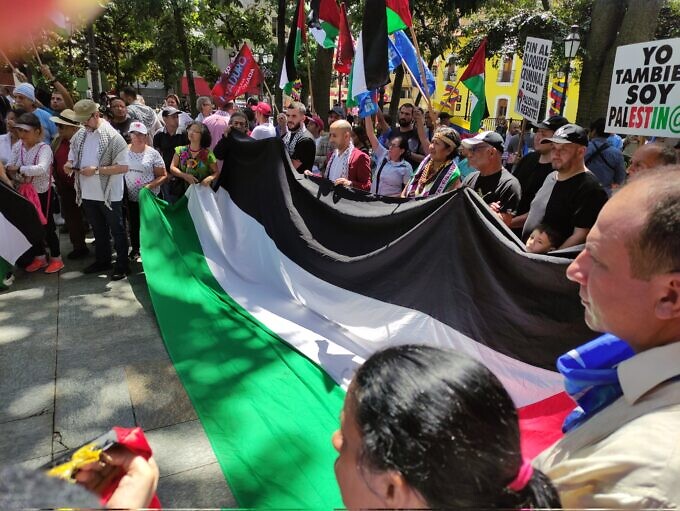 (RedRadioVE) by Ana Perdigón
Translation: Orinoco Tribune
OT/SC/DZ