Venezuela's Attorney General Presents Details on US Spy and Sabotage Plan Against Oil Refineries
Venezuela's attorney general, Tarek William Saab, gave details on Monday about the capture of US citizen Matthew John Heath, accused of planning "sabotage and destabilization activities" in the South American country.
As revealed by the head of the Public Ministry, Heath was one of the US agents hired to enter Venezuela through the border area of the Colombian Guajira, to "obtain strategic information" on the Amuay Refining Complex, one of the most important in Latin America, located on the western coast of Falcón state, "in order to carry out possible acts of sabotage."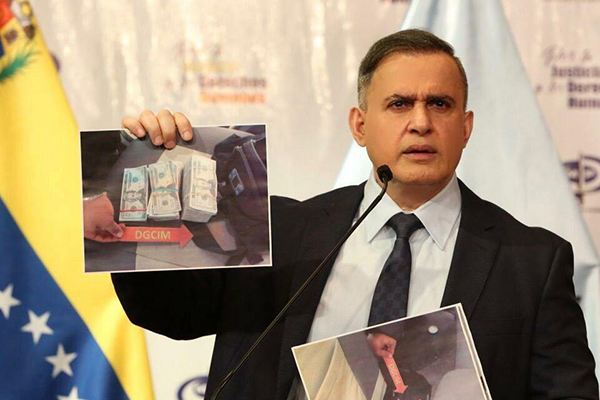 RELATED CONTENT: John Heath Mattew: US Ex-Marine Captured in Venezuela and Accused of Spying
Similarly, attacks were planned to be carried out against military units in the states of Zulia and Falcón, and illicit drug trafficking from Colombia to Aruba, using Venezuelan territory "to prop up the campaign of discredit and aggression imposed by the US government."
Other arrests
The US citizen was captured along with Marcos Garcés, Darwin Urdaneta, a member of the Bolivarian National Guard (GNB), and Daeven Enrique Rodríguez Argueta, who was driving the vehicle traveling on the highway that connects the states of Zulia and Falcón.
After conducting the vehicle inspection, found were:
An AT4 grenade launcher, caliber 84 mm.
A model UZI submachine gun, caliber 9 mm.
Four rectangular pieces of suspected C-4 explosive material.
Money in foreign currency.
A satellite phone and three cell phones.
A cap with the logo of a Venezuelan state security agency.
Venezuelans Ivonne Coromoto Barrios Finol, owner of the vehicle and wife of Rodríguez Argueta, Leobaldo Antonio Gutiérrez, Andry Ramón Finol and Asterio José González García, were also detained for their alleged relationship to these events.
RELATED CONTENT: Venezuela Announced Rationing Plan for Gasoline – US Illegal Sanctions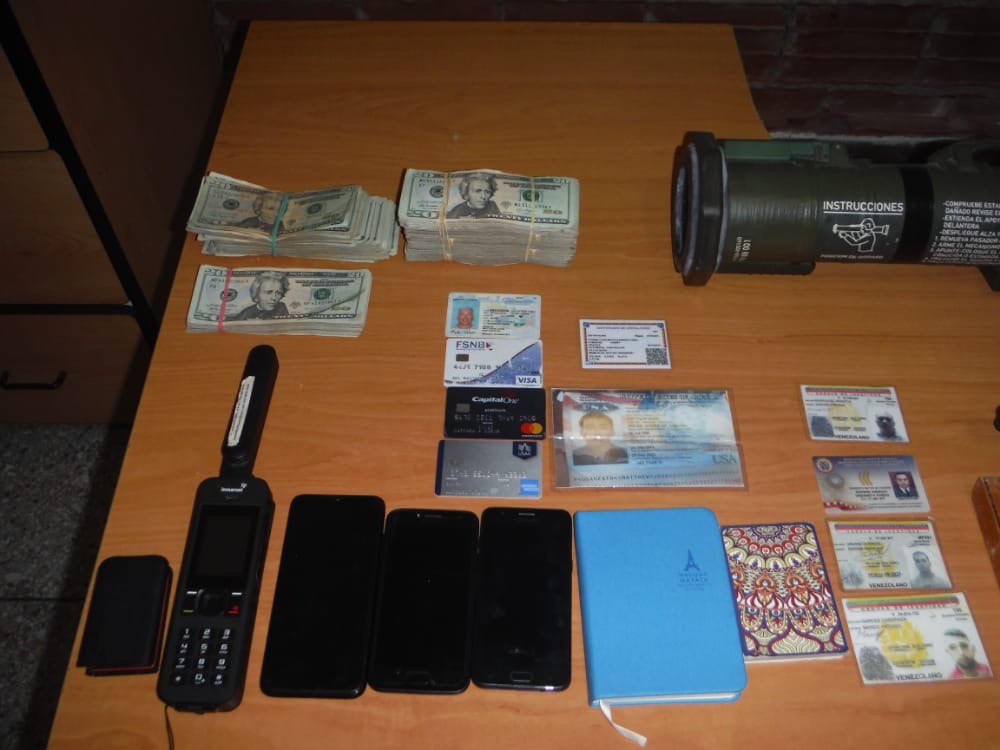 The Venezuelans are charged with the crimes of treason, terrorism, illicit arms trafficking, and criminal association, while the American is charged with terrorism, illicit arms trafficking and criminal association.
Who is the US citizen?
According to the attorney general, Matthew John Heath did not carry a passport showing a formal entry into the country and only had a photocopy of the document hidden inside a shoe. In addition, he had a satellite phone with photographs of oil and military installations in Zulia and Falcón.
In the inspection of the vehicle, a coin was found inside one of the bags that links him to the Central Intelligence Agency of the United States (CIA).
The Venezuelan authorities have determined that the detainee belonged to the mercenary contractor MVM Inc. and that "he served a mission in Iraq from 2006 to 2016, three months every year", as a communications operator in a secret CIA base.
Featured image: Part of what was found in the car were US former military contractor, Matthew John Heath, was using. Courtesy of Venezuelan Public Ministry.
Translation: OT/JRE/EF