Caracas (OrinocoTribune.com)—In May, Venezuela reached the highest oil production to date in 2023 according to a report released by the Organization of Petroleum Exporting Countries (OPEC).
According to the document released Tuesday, June 13, Venezuela reported "a production of 819,000 barrels per day of crude oil on average," while secondary sources indicate 735,000 barrels per day—in both cases, a modest but steady growth.
The aforementioned figures exceed the peak of April, during which 810,000 barrels per day were reported from direct sources and 726,000 from secondary sources.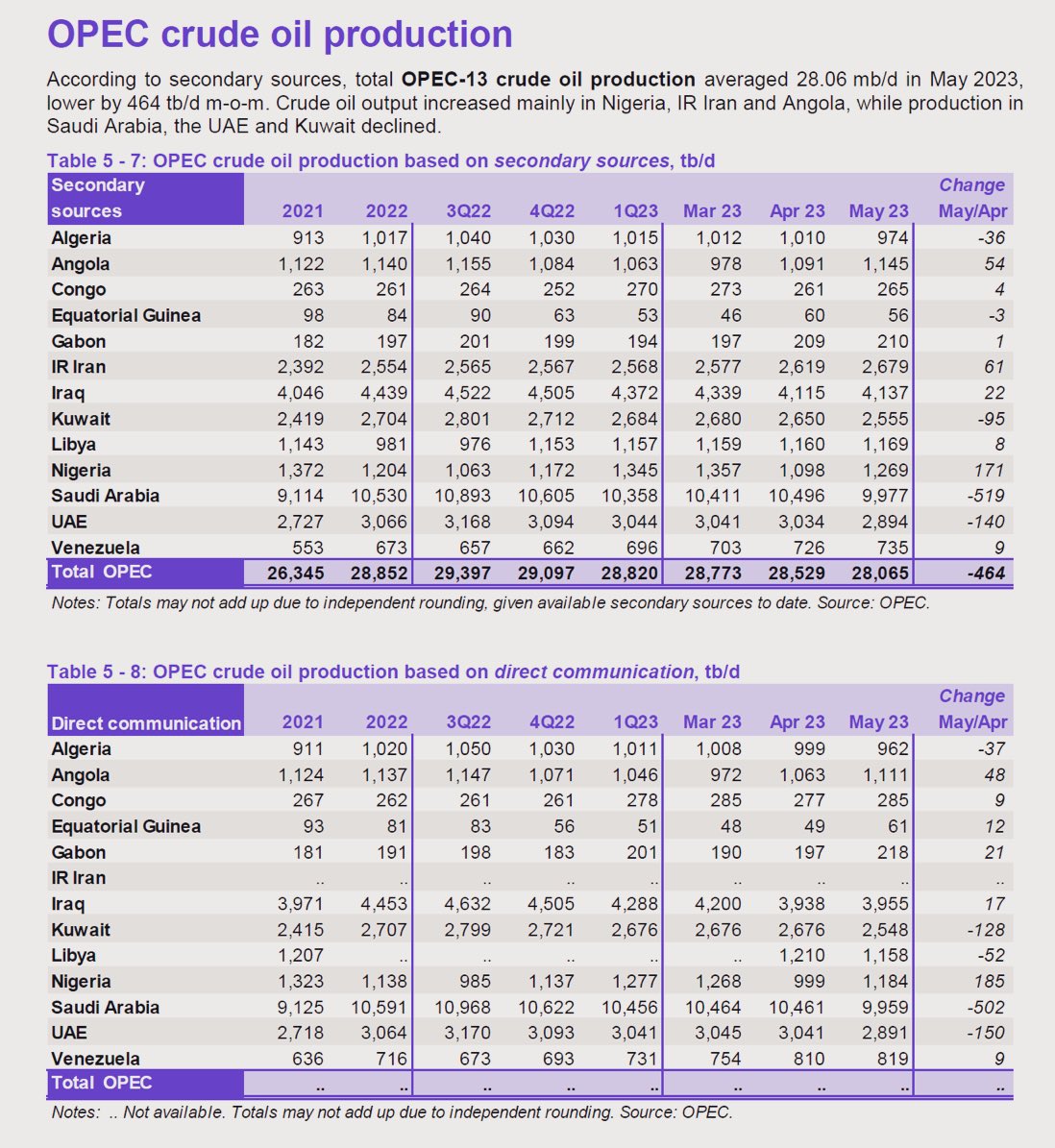 Oil experts noted that the US Office of Foreign Assets Control (OFAC) license 41 (GL 41) is the most important factor in the increase of Venezuela's oil production. The license allowed Chevron to resume operations in Venezuela. It was granted on November 26, 2022, as a tactic by the US government to counter the negative effects on the US economy caused by the illegal sanctions imposed on Russia.
Pedro Tellechea, Venezuelan minister of petroleum following the departure of Tareck El Aissami, has proposed bringing the country's total production to one million barrels per day, a goal viewed with skepticism by specialists, as they see that the "Chevron effect" might be reaching its top production capacity, as the oil production infrastructure in Venezuela has been heavily hit by illegal US sanctions in Washington's failed strategy to oust President Nicolás Maduro.
US oil consumption
Meanwhile, US consumption of oil continues to grow after a temporary drop during the COVID-19 pandemic. According to the US Energy Information Administration, US oil consumption in 2022 reached 20.28 million of barrels per day, making it the greatest oil-consuming country in the world, followed by China, a country with a population almost 5 times larger.
According to Statista, in 2021, the United States consumed 18.7 million barrels of oil daily. In the 1998-2020 period, US oil consumption peaked at 20.8 million barrels daily in 2005. According to these figures, in 2022 the US was approaching its all-time record in oil consumption.
OPEC+ production below cap
According to a report released this Wednesday by the International Energy Agency (IEA), OPEC+ countries that have obligations, under the most recent agreement, to limit oil production, decreased output by 750,000 barrels per day in May to 36.86 million barrels per day total, increasing the gap between production and quotas to nearly 2.6 million barrels per day.
This means that OPEC countries and the OPEC+ nations of Azerbaijan, Bahrain, Brunei, Kazakhstan, Malaysia, Mexico, Oman, Russia, Sudan and South Sudan are injecting less oil into the world market already affected by economic downturns in Europe, Canada, and the US along with financial instability in those markets.
Venezuela and Vietnam Strengthen Agreements for Oil Production
OPEC+ cap reductions and the de facto under production reported by the IEA are not having yet an impact in oil prices that have been declining since May 22, when the Brent marker was above $120 per barrel. For Wednesday, June 14,  the price of one barrel of Brent oil closed at $72.3.
For many analysts, this is the perfect environment for a new OPEC+ oil production cap reduction—a decision that may be taken at the next OPEC+ summit scheduled for November 26, 2023—in an attempt to prevent a radical oil price reduction that experts believe may have terrible consequences for consumers or producers of oil.
Orinoco Tribune Special by staff
OT/JRE/SL