Shortly before noon on Monday, July 6, a fire was controlled in a trench located on the south side of the Catalytic Unit at the Cardón refinery.
Users of social networks reported on the afternoon of this Monday, July 6, intense smoke at one of the plants of the El Cardón refinery, located in Punto Fijo, Falcón state.
RELATED CONTENT: Iran Rejects US Threat to Seize New Tankers on Route to Venezuela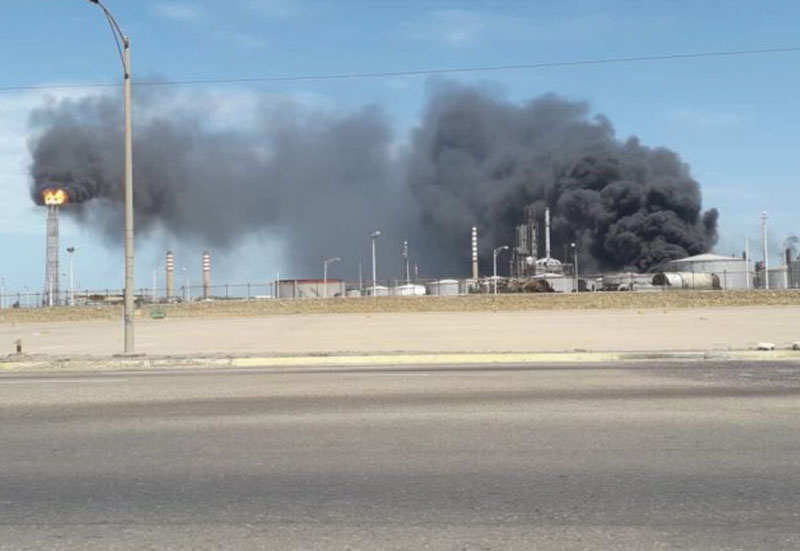 According to Internet users, the event was registered at the Catalytic Plant. The incident would have been quickly suffocated and did not affect the operation of the plant.
Likewise, it was known that there were no injuries or fatalities.
RELATED CONTENT: Did Minister Padrino Say That the Opposition will Never be a Political Power in Venezuela?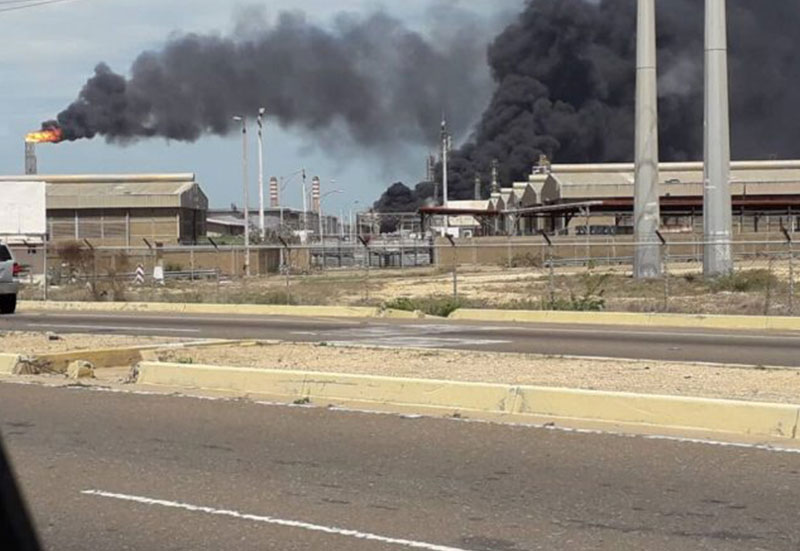 The information was reported by the governor, Víctor Clark, who pointed out that around 11:00 in the morning, according to data provided by refinery workers, a fire started as a result of the storage of remaining product in the drainage areas in the catalytic plant.
"Fortunately, there was no human injury or damage in the processes for the refining of crude oil and fuel from the homeland," he stressed on his Instagram account.
(Ultimas Noticias) with OT content
OT/JRE/EF