The flows of at least five rivers in La Guaira state, Venezuela, have increased due to heavy rainfall in the region on Friday, October 28. Several houses located on the banks of El Cojo river in Macuto parish were affected, and a building had to be evacuated urgently.
Río el Cojo en Macuto, La Guaira pic.twitter.com/ELcN2AbXjU

— Clima Litoral Central (@MeteoLaGuaira) October 28, 2022
On Friday, the flow of the El Cojo river, which flows through Macuto parish, increased considerably, especially in the Las Quince Letras sector. The basement, common areas, and first floor of the Aguamarina residence in that sector were flooded after the river broke through the perimeter wall of the housing complex. The La Playa avenue of the neighborhood was also inundated by the overflow.
#Urgente| Alertan sobre crecida del río El Cojo en Macuto estado La Guiara por las fuertes precipitaciones, autoridades desplegadas en el lugar pic.twitter.com/LqtnFEiWNB

— Globovisión (@globovision) October 28, 2022
In addition, in the upper area of the El Cojo riverbed, some houses on the slopes of the riverbank were damaged. Families living in the area evacuated voluntarily.
Venezuela: 20 Families Evacuated in Caracas After 8 Houses Collapse
The rivers in Naiguatá, La Ciudad Vacacional Los Caracas, Tanaguarena, and Camurí Grande, in Naiguatá parish, also overflowed, leading to flooding in some areas on the grounds of the Simón Bolívar University, located in the Camurí Grande sector.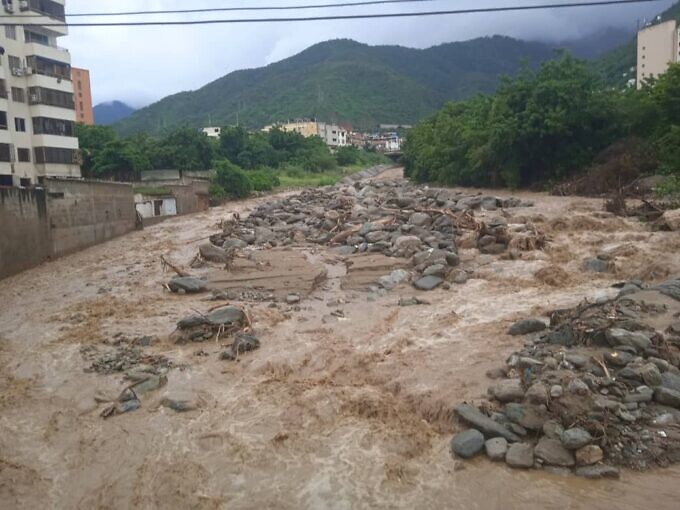 Osorio river and Guanape creek in La Guaira and San Julian creek in Caraballeda also overflowed, causing floods in the San Julian and La Chara sectors, where families had to perform preventive evacuation with the support of security staff and guards.
New Torrential Rains Affect 162 Houses in Caracas This Monday
José Alejandro Terán, governor of La Guaira, reported that torrential downpours have particularly impacted the eastern part of the Guaira coast, where the parishes of Macuto and Caraballeda have been heavily affected. However, there has been no loss of human life in the region.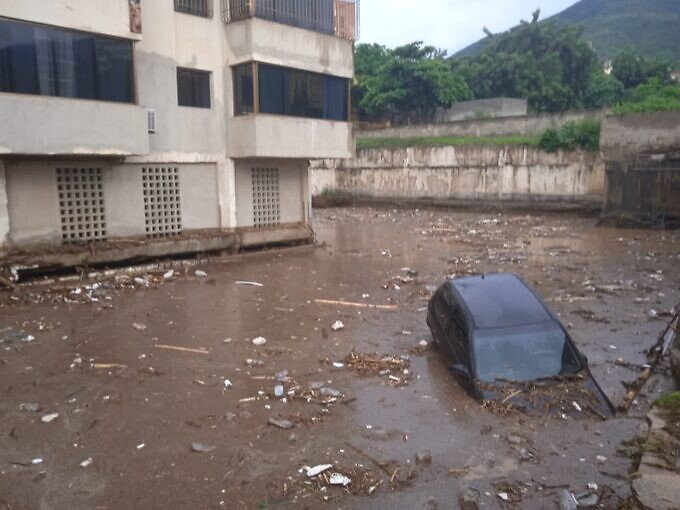 "The priority is life, that is why we are carrying out preventive evacuation of the families of the Aguamarina residence and three buildings near it, and they are being taken to shelters. We remain alert for whatever situation," Governor Terán told VTV on the phone.
He added that more than 800 officials are deployed in La Guaira to perform sanitation and sheltering operations.
Social media users have shared many videos of the rain and flood situation in the region.
(Alba Ciudad) by Nadesjka Landaeta
Translation: Orinoco Tribune
OT/SC/KZ