The Venezuelan President, Nicolás Maduro, presented this Thursday the first prototype of a training airplane made by Venezuelan workers, manufactured by the recently created National Aeronautical Company (EANSA) based in the state of Aragua. The announcement was made during a work meeting held in the state of La Guaira with the transport sector, dedicated to innovation and technological sovereignty for the consolidation of multimodal transport in the country.
The Vice Minister of Air Transport and President of Conviasa, Ramón Velásquez Araguayán, explained details about the assembly of the first aircraft with the Venezuelan stamp. "This work of engineering and national talent combines inventiveness and resistance to the great attacks that we are experiencing as a country. It is a prototype training aircraft, which is also used for mapping, surveillance and recognition, with an autonomy that exceeds five hours of flight, "he explained.
RELATED CONTENT: Venezuela Working on International Alliances for Production of DR10 Molecule to Fight COVID-19
The Minister of Transportation, Hipólito Abreu, specified that the aircraft has been assembled by Venezuelans who were called from abroad, where they were exercising their profession, to join the fight for technological independence. Likewise, the head of state specified that the engineers and other Venezuelan professionals were hired, giving them preferential working and economic conditions, and now they are manufacturing and repairing planes.
"We are on the fundamental course for the development of our technological capabilities, which will lead us to achieve the social development of the economic life of the country," Maduro said in a broadcast on Venezolana de Televisión (VTV).
Created the National Aeronautical Maintenance Center of Venezuela
The President also announced the creation of the Centro Nacional de Mantenimiento Aeronáutico SA (CENMA), which will have the objective of providing services related to airworthiness in Venezuela. "We created it and totally liberated the aeronautical industry within the framework of the Anti-Blockade Law," Maduro said.
RELATED CONTENT: Metro Wagon Repairs Progress Despite US Sanctions – Much Needed Improvement
Likewise, the Aerosur Cargo Transport company was created within the framework of the Anti-Blockade Law, in the form of a limited company, to develop the aeronautical capacity of national and international cargo transport. The Vice Minister of Air Transport and President of Conviasa, Ramón Velásquez Araguayán, explained that this agency will be based in the Libertador Air Base in Aragua state, creating a land and air transport node.
"The idea is to transform the Libertador Air Base into a refueling site and a site for maintenance of large aircraft and for the transport of air cargo," he said.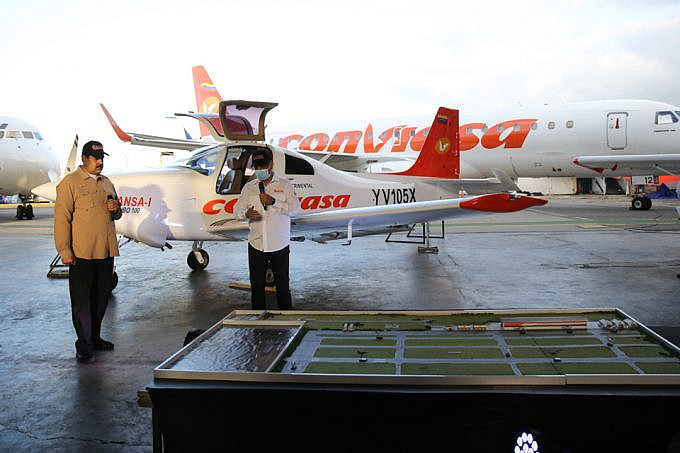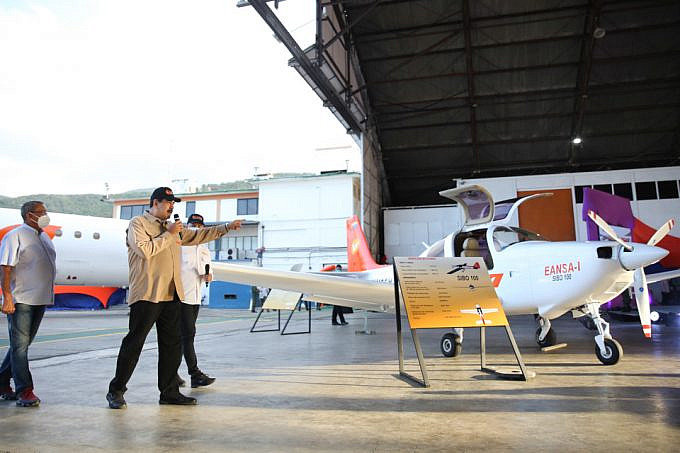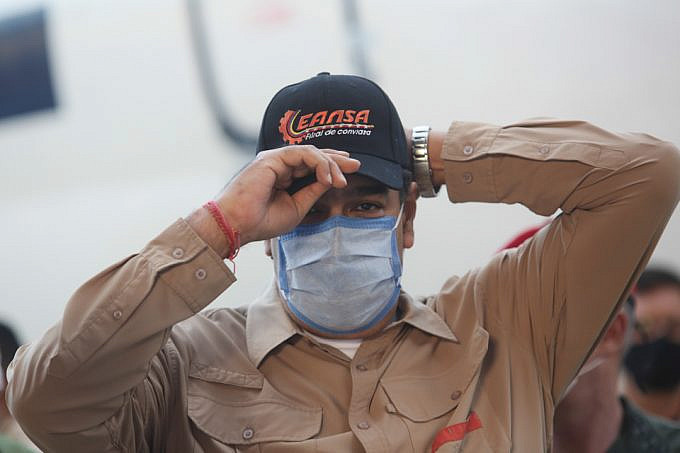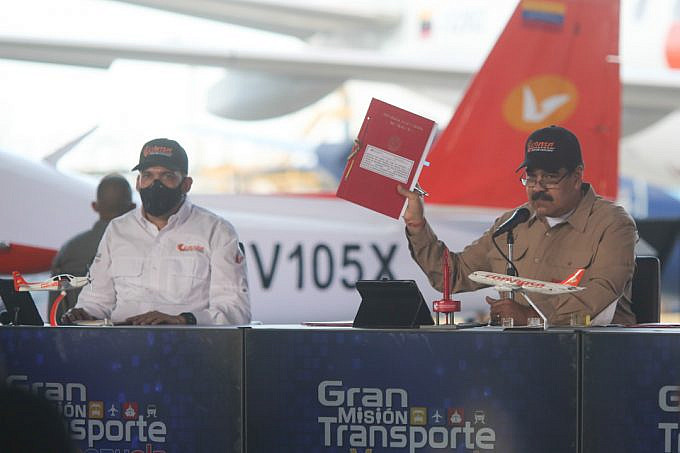 Featured image: Photos courtesy of Prensa Presidencial.
Translation: OT/JRE/SL