Trump Taken to an Underground Bunker Amid Friday Protests
The US President was reportedly taken to an underground bunker on Friday as protests outside the White House over the death of George Floyd escalated. The site was used in the past in the face of terrorist attacks, reported The New York Times citing a source close to the administration. On Sunday night, the lights on the White House facade were also turned off when there was another large demonstration nearby.
According to the report, the president was said to have been in the bunker for less than an hour on Friday, as a precautionary measure taken by Secret Service agents. However, officials have said that Trump was never really in danger.
RELATED CONTENT: Rescuing Robin
This is Washington DC a few minutes ago and @POTUS is hidden in a bunker…what a fail! https://t.co/8wvwlANjFP

— Orinoco Tribune (@OrinocoTribune) June 1, 2020
For his part, the spokesman for the Presidency, Judd Deere, said that "the White House does not comment on protocols and security decisions." Furthermore, the Secret Service noted that the methods of its protection operations are not discussed with the media.
Great job last night at the White House by the U.S. @SecretService. They were not only totally professional, but very cool. I was inside, watched every move, and couldn't have felt more safe. They let the "protesters" scream & rant as much as they wanted, but whenever someone….

— Donald J. Trump (@realDonaldTrump) May 30, 2020
RELATED CONTENT: Is the Bolivarian Breeze or the Sao Paulo Forum Behind the Uprising in the US?
On Saturday, the president praised the federal agency that protects him for the work done on Friday. "Great job last night at the White House by the US Secret Service. Not only were they totally professional, but they were very cool. I was inside, watching every movement, and I couldn't have felt more secure," Trump tweeted.
In addition, the president criticized the mayor of Washington DC, Muriel Bowser, accusing her of not allowing local police to help Secret Service agents. However, the cited federal agency stated that the US Park Police and the Metropolitan Police were on the scene on Friday night.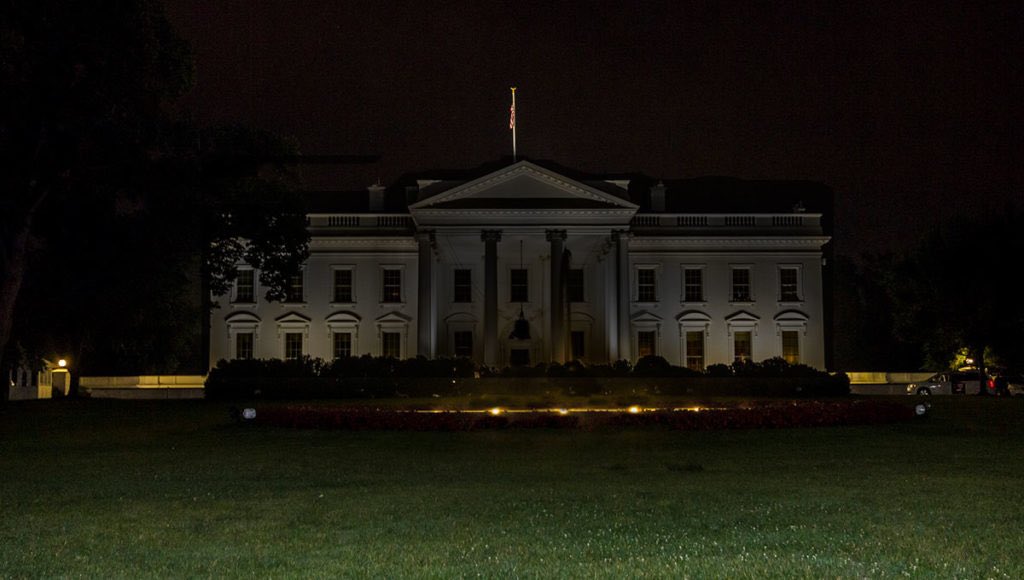 Mobilizations against police abuse have spread across the country. During the weekend there were violent confrontations between the protesters and the police outside the presidential residence. Even the National Guard was activated in the city of Washington and in many others to help local agents handle the situation.
Translated by JRE/EF