The governor of Sucre state, Edwin Rojas, wrote through his Twitter account that until now the passage of the storm "Gonzalo" has not caused any incident in the territory.
"Without any damage now Tropical Depression "Gonzalo" passed through the east-coastal area of Sucre state," Rojas wrote.
RELATED CONTENT: Venezuela Closely Monitoring Tropical Storm Gonzalo – Could Reach Shores on Saturday 25
The president also clarified that the video circulating on networks regarding hail rains in Güiria is false and that the locals in that town do not report major news.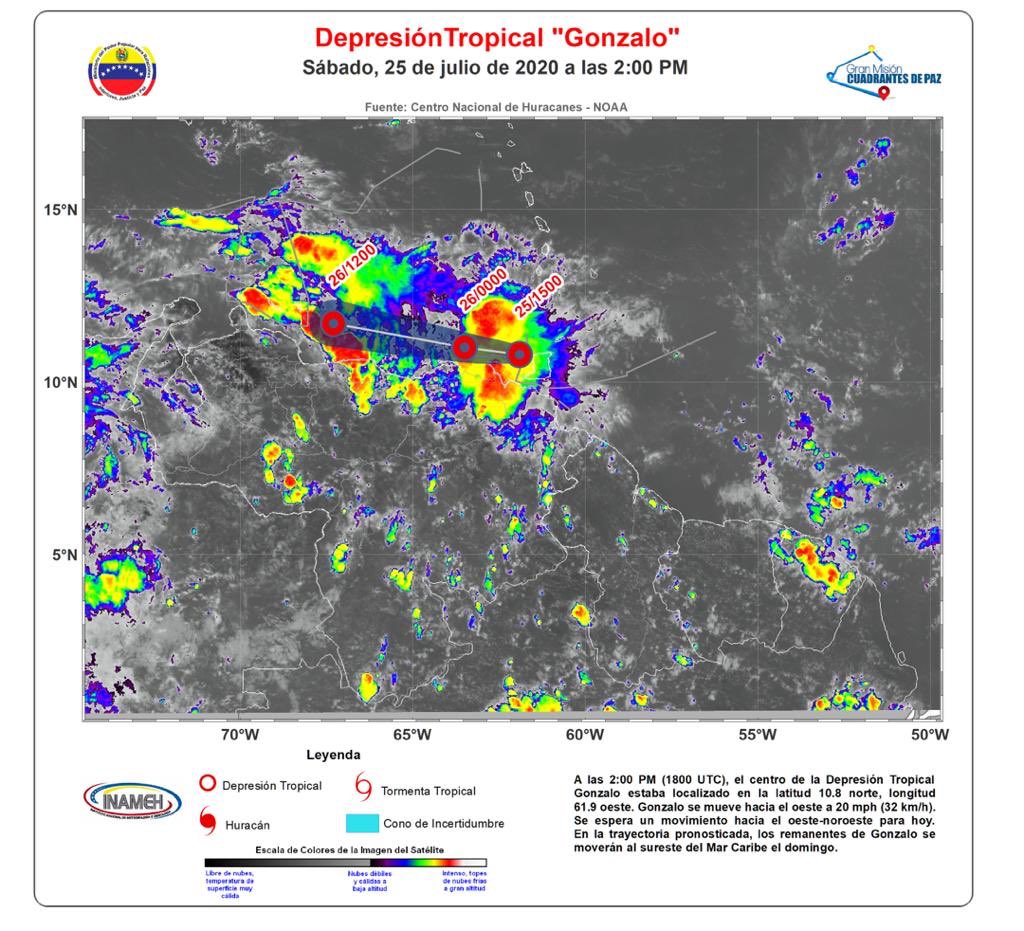 RELATED CONTENT: Venezuelan Supreme Court Ruled Out Extradition for German Refugee Requested by Germany (Krauth Peter Wendelin)
It should be noted that by midday the National Institute of Meteorology and Hydrology (Inameh), indicated with satellite images "electrical discharges" near the Paria peninsula, however, according to its latest bulletins, the tropical storm was diverted and it was moving away from the Venezuelan coasts.
Gonzalo is expected to pass through the heavily populated north central coastal area of Venezuela on the early hours of Sunday.
"Until now without any damage, the Tropical Depression" Gonzalo "passed through the east-coastal area of Edo Sucre. The population of Guiria is without news. Video circulating showing hail in Guiria is fake," wrote the regional governor.
Featured image: Recent satelite image of tropical depression Gonzalo. Courtesy of INAMEH.
Translation: OT/JRE/EF