Alexis Anteliz: Communicators Have in Social Networks a Challenge to Ethically Inform
This activist of internet communities indicates that fifth generation (5G) telecommunications and cryptoeconomics oblige society to become more aware of social networks, since they are still the main means of dissemination of all these processes
Alexis Anteliz is an alternative communicator, social media, researcher, activist of the internet and free software communities of Venezuela, works in the promotion of the responsible, safe, open and productive use of the internet, as well as the culture and knowledge in the area of telecommunications and information and communication technologies (ICT).
This researcher says that users of social networks do not verify the information they consume and share become victims (and agents) of fake news.
– Can you see twitter as a scenario of communication battle, both from the Government and the opposition?
– The communication battle around Venezuela, has on social networks, and in particular on twitter, one of its most highly politicized scenarios on the web. The real policy, that which is written with a capital "P", requires that the actors that carry out public management using this social network commit themselves to an ethical, responsible and coherent use, it is not enough to promote or exhibit "achievements or results" of a management, if when they are demanded, demand or are told to give an answer on matters for which they are responsible, many of them choose to silence or block them, and I do not refer to cases of "cyberbullying" or "trolling", but of requests public or citizen social or people's comptrollership through the use of social networks.
– What do you consider to be the importance of social networks for society and for communicators?
– It is for both, since social networks have permeated our daily life, work, social, educational, cultural, economic, political affiliation, partisan, or apolitical, forms of entertainment, not only with third parties, but with our families, it has become a source of information, often because of its immediacy, dangerously constitutes the only source of information, I say dangerous, because many times, the information is not checked or verified. Not doing so makes us victims or victimizers of fake news.
RELATED CONTENT: Chicken, Oil and Actors
– Are social networks a platform for fake news?
– They are not the only ways in which fake news, which is not a new phenomenon, is prospering. In fact, Pope Francis locates in the "book of Genesis the first fake news in history" https://bit.ly/2G348Z56. But thanks to the internet, these have become the most effective and cheapest means for them to spread virulently, their low cost and the versatility offered by the internet that allows access through various devices and multiple platforms in real time, the growing computer capacity, as well as the combination of mathematical algorithms or the use of "Artificial Intelligence", with the purpose of creating machines that equal and often exceed the capabilities of human beings in activities that were believed to be only for humans, yet in this panorama, we can affirm that false news or "fake news" -declared in 2017 as the word of the year by Oxford Dictionary- are literally in our hands 24 hours a day, 365 days a year.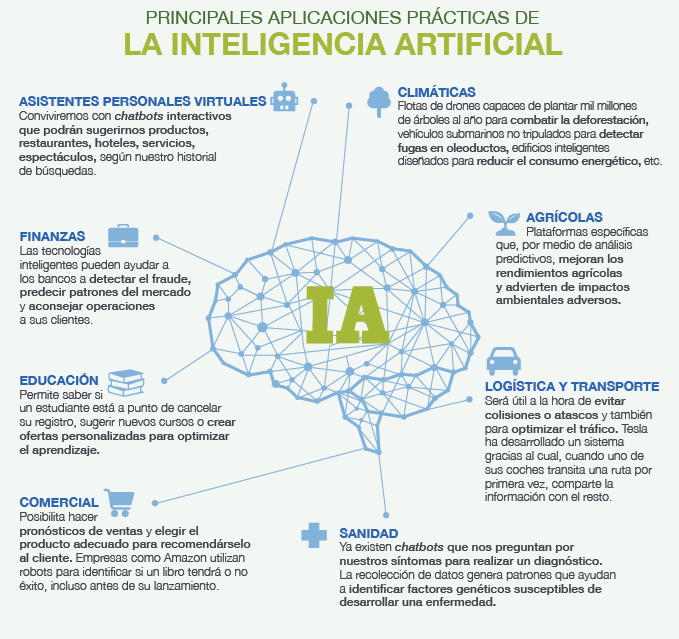 – What strategies are used to create trends?
– In addition to " digital marketing " as a classic strategy, there is the science and technique of automated applications or bot ( bot / chabot ), instant messaging, integration to email or email lists, linking to websites, paid notices, promoted content, people considered as generators of public opinion, "influencers", "youtubers" and verified accounts that impact as a tendency to have a high number of followers, all these strategies converge in content, it must be creative, attractive, entertaining, informative, relevant and useful, these are the key elements of success to achieve a trend.
– Also, there is the use of "Growth Hacking", a discipline that seeks to increase quickly and notoriously the volume of users, or income of a company, not only in sales, but in the information of this, its activities or related persons , of course the social network to use in any strategy is determined by its format and content.
– What goes viral and why?
– This is where the content remains king, not only with the characteristics described above, but also the incorporation of the emotions, the images used, the appearance, good writing, its usefulness, the reputation accumulated by the author or diffuser of the content , the usual "likes", the comments provided they are enabled, dissemination schedules, finally, the technology that plays a relevant role, companies like Google have developed applications to prioritize a certain content for its length where curiously the longest seems to be better positioned.
– What would be the dangers of social networks?
– With the social networks flourish a set of phenomena, threats and dangers, many appear in forms of "viral challenges" such as the "blue whale"; "Momo"; "Hangman"; "The game of suffocation", there are at least a dozen viral challenges one more dangerous than another, apparently innocent but in reality it entails many times lethal risks, the most vulnerable are our children, children and adolescents. However, adults are not exempt from these dangers and on which it is vital to legislate or have adequate and up-to-date legal frameworks, but above all plans and programs for training and raising awareness about these dangers.
RELATED CONTENT: Image Causing Outrage Around the World: a Salvadoran Migrant and his Baby Die Embracing Each Other Trying to Reach the US
– The false identity ( Grooming ); cyberbullying ; Spoofing ( phishing ); sex extortion ( sexting ) and Internet addiction, are the main dangers in social networks, which each year are subject to a global campaign for a secure internet, to which telecommunications operators such as Movistar are added.
– What characteristics should a Community Manager have ?
– Interestingly, the term "Community Manager (CM) or community manager" was one of the most sought after concepts in Google during 2011. A definition for this professional profile according to the Spanish Association of Social Media Professionals, is that of "product manager" or the person in charge of sustaining, increasing and defending the relationships of a company with its customers in the digital field.
– A CM must have social skills, creativity, assertiveness, humility, curiosity, empathy and a lot of patience; ability to manage, be organized, self-taught, decisive, work as a team, moderator, leadership and common sense; must have certain knowledge and technical skills such as good spelling and writing, must be a good dynamic content to ensure its visibility. For a CM it is imperative that you know and know how to use social networks, which means having a taste for them and for technology, as well as staying in continuous updating.
– Is the society more consumer or content generator?
– The most pertinent thing would be to speak of "prosumers", a term that emerged from the fusion of the words "producer" and "consumer". The writer Alvin Toffler, in his book "The Third Wave", said that at some point "consumers would ask to be heard and demand to participate in the preparation of products and services that meet their real needs". This prophetic affirmation of Toffler, became reality with the disruption of web 2.0 with social networks, where the prosumer becomes a generator of content, creates ideas and opinions that influence a certain community of buyers, viewers, readers or consumers, The value of the prosumer is that his comments on a product, information, brand, person, organization and even a service,
– What is the social network of preference for users?
-Venezuela is a country whose internet users are high data consumers, own more than one mobile device and generate significant traffic in the network.
We are part of "45% of the world population that is now a user of social networks: this is 3,500 million people."
– According to the " GlobalWebIndex " report, the social network Facebook maintains its first platform classification at the beginning of 2019. Google continues to dominate the rankings of the most visited websites in the world.
– The "Digital 2019" Report prepared by We Are Social and Hootsuite, reveals important data about how internet users are growing by an average of more than one million new users every day.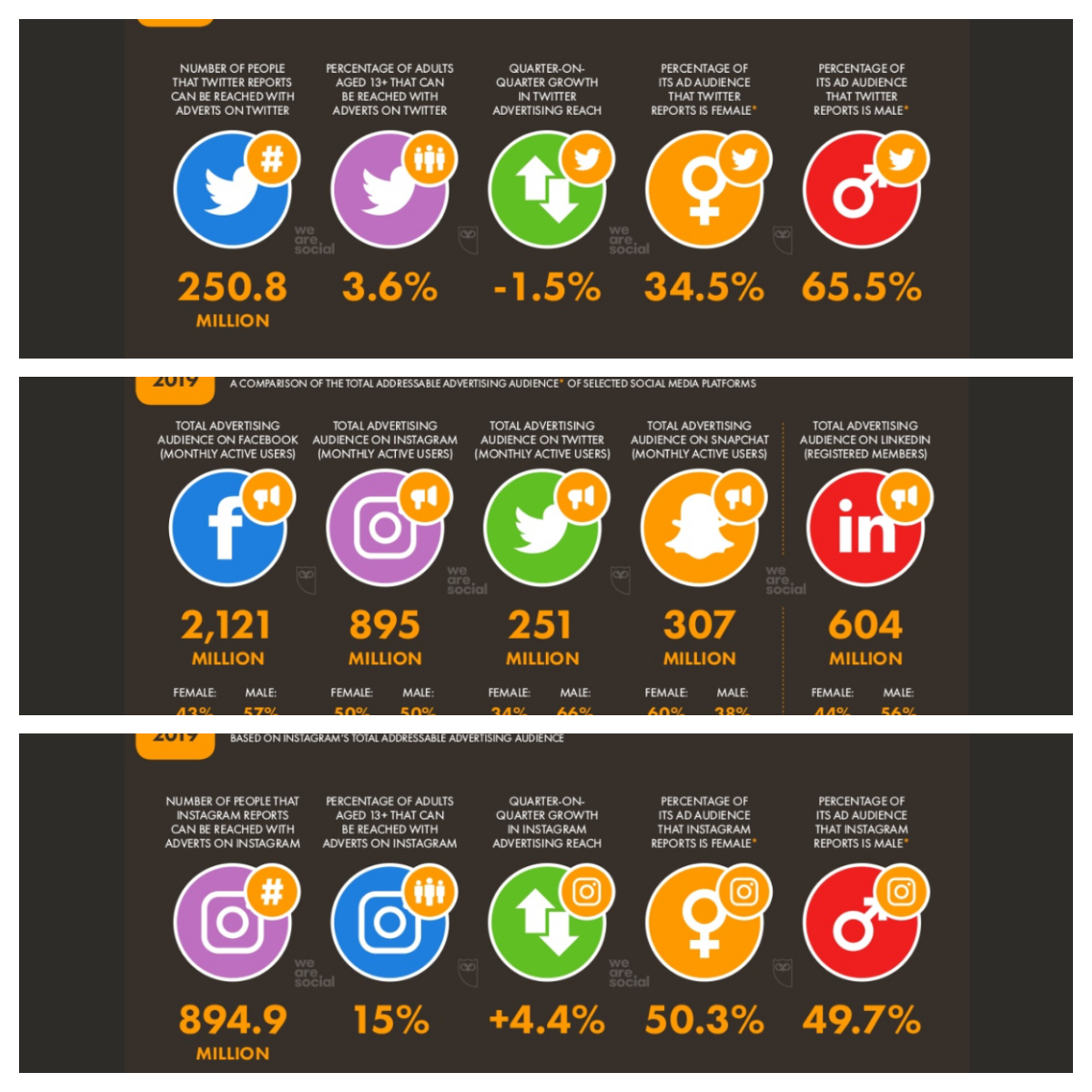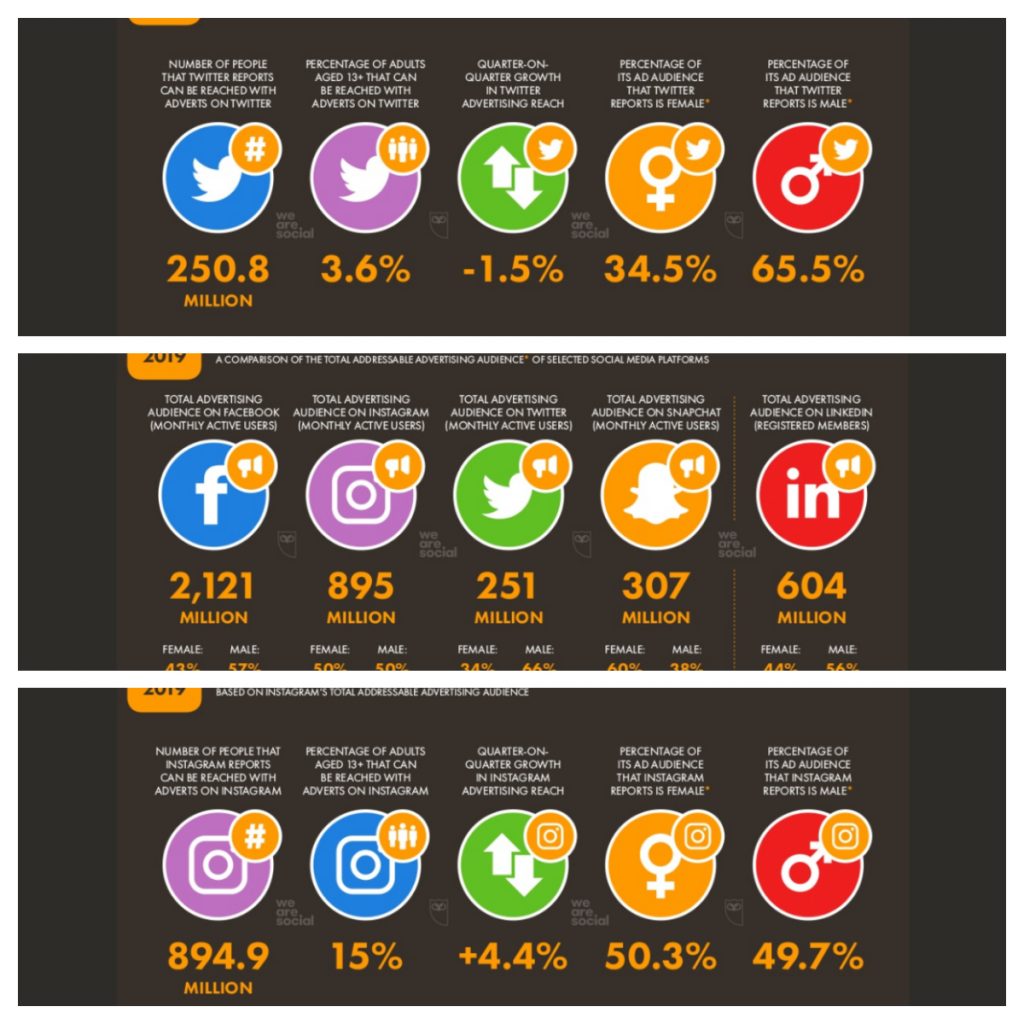 – Where are we headed in the area of social networks in the future?
– Communication and journalism have a challenge with social networks to inform and communicate with ethics. States, for their part, discuss the need for regulation, not only because several of these companies, such as Facebook, have been accused of espionage. , to manipulate and skew the information to misinform using the data of its users, or large databases ( Big Data ) to filter or establish preferences of an electoral type, commercial, economic or political motivations, are the revelations of Edward Snowden, Julian Assange and Wikileaks, as well as the Cambridge Analytica scandal, who used the profiles of 50 million users on Facebook to know the profiles of US voters.
– Espionage, fake news, the unauthorized use of personal data for political, economic purposes by the big technological monopolies and computer giants, the rapid advance of Artificial Intelligence, the bias of the algorithms to influence the preferences of people, the high speeds of the new fifth generation telecommunications networks (5G), the new digital and disruptive economy based on knowledge, cryptoeconomics, forces us to acquire a greater awareness of social networks, because they are still for now the main means of dissemination of all these processes.
– We must incorporate into our legal system the recognition of access, promotion, protection and enjoyment of human rights on the internet, declared by the United Nations, which among other things expresses: "… the importance of fighting against the apology of hatred, which constitutes an incitement to discrimination and violence on the internet, fostering tolerance and dialogue … ".
Translated by JRE/EF