Bolivian President
Evo Morales
personally joined
the fire fighting team
in
the Chiquitanía
, in the central region of that nation, on Tuesday.
Uniformed in a blue suit, Morales took a shovel and a hose to put out the fire that has plagued this area of forests in the department of Santa Cruz for ten days.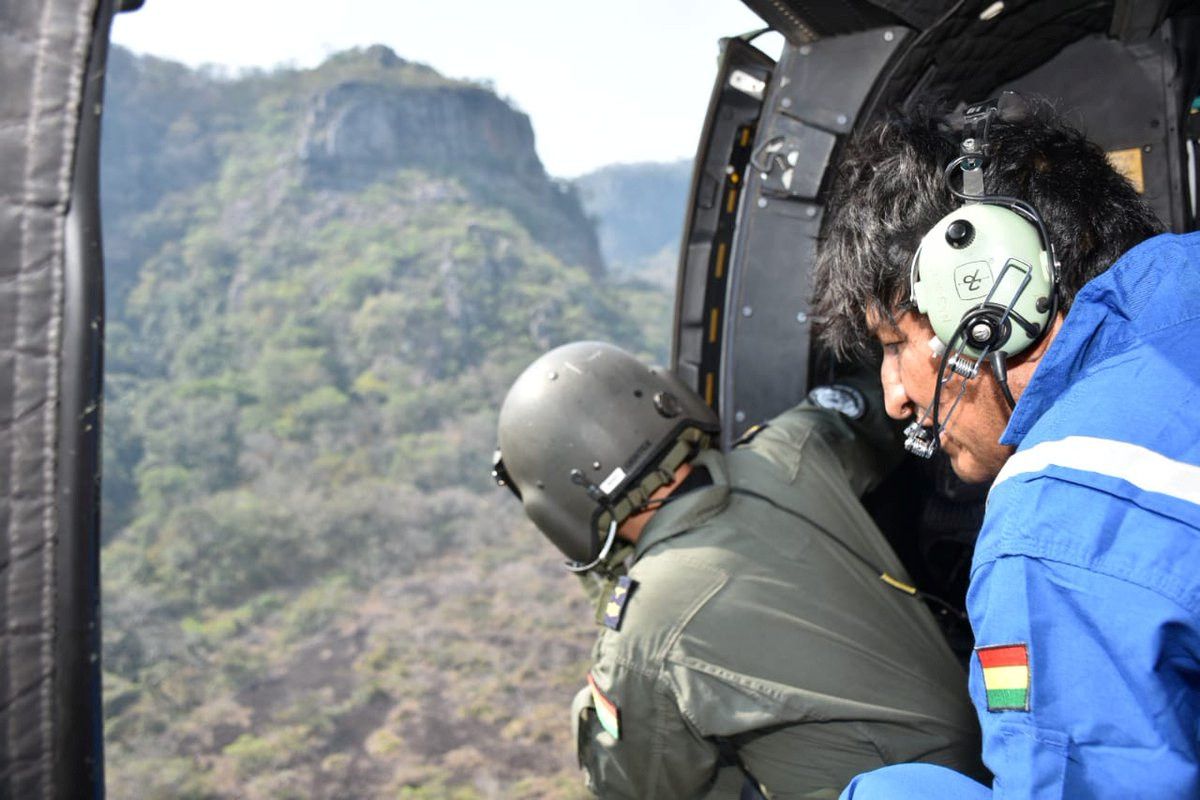 "It hurts to see so much burnt, but I feel that we also are preventing the fire from moving towards Paraguay and Brazil," Morales told local media after flying over the Batutes of Otuquisa, in the southeast of the country.
RELATED CONTENT: Supertanker to Fight Amazon Fires Arrives in Bolivia – Starts Working Right Away (Video)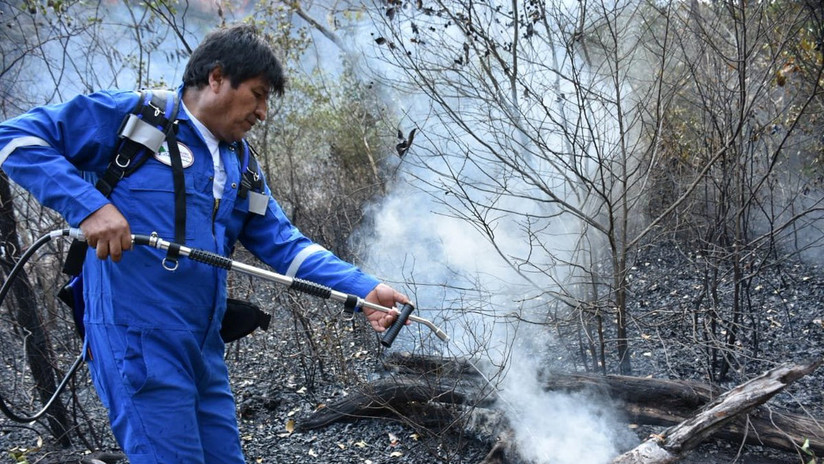 #Incendioforestal #P7Informa
El presidente Evo Morales con overol puesto apoyo en la mitigación del fuego en Roboré. La autoridad manifestó que "se actuó, oportunamente, no hemos descuidado, desde el primer momento se ha trabajado". pic.twitter.com/ZegOG5dySa

— Página Siete (@pagina_siete) August 27, 2019
The Bolivian government has deployed the SuperTanker, known as the world's largest firefighter plane, in addition to other aircraft and five helicopters. Until Monday, August 26, there were 1,038 hot spots of the 8,000 reported at the beginning of the emergency.
"In a Superpuma helicopter we landed, at this moment we extinguished four small flash points, but I feel that the heat keeps repeating itself, but we realize that it is possible to put it out working together," the Bolivian president told local media.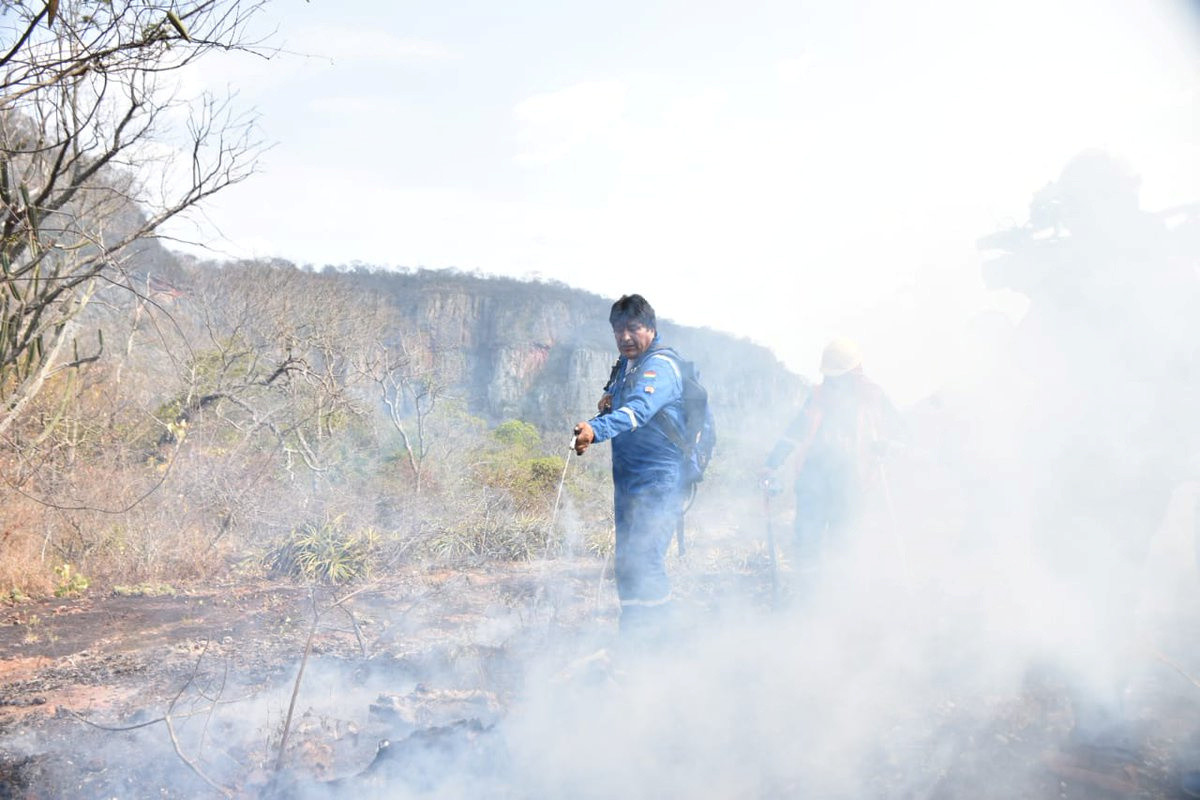 After the success of the Supertanker in extinguishing the flames in the Otuquis National Park, the Bolivian Government is evaluating whether to send it to Concepcion, where it was verified that there are still very active hot spots.
RELATED CONTENT: Bolivia Doubles Spending on Preventing Violence Against Women
There are at least 11 municipalities affected by the flames that have already devastated more than one million hectares in the Andean country.
Help for victims
Morales also announced that his government will deliver what is necessary to the victims. At least eight houses were completely destroyed, but there was no loss of human lives.
On Monday, Morales suspended his election campaign to concentrate efforts on supporting the affected areas.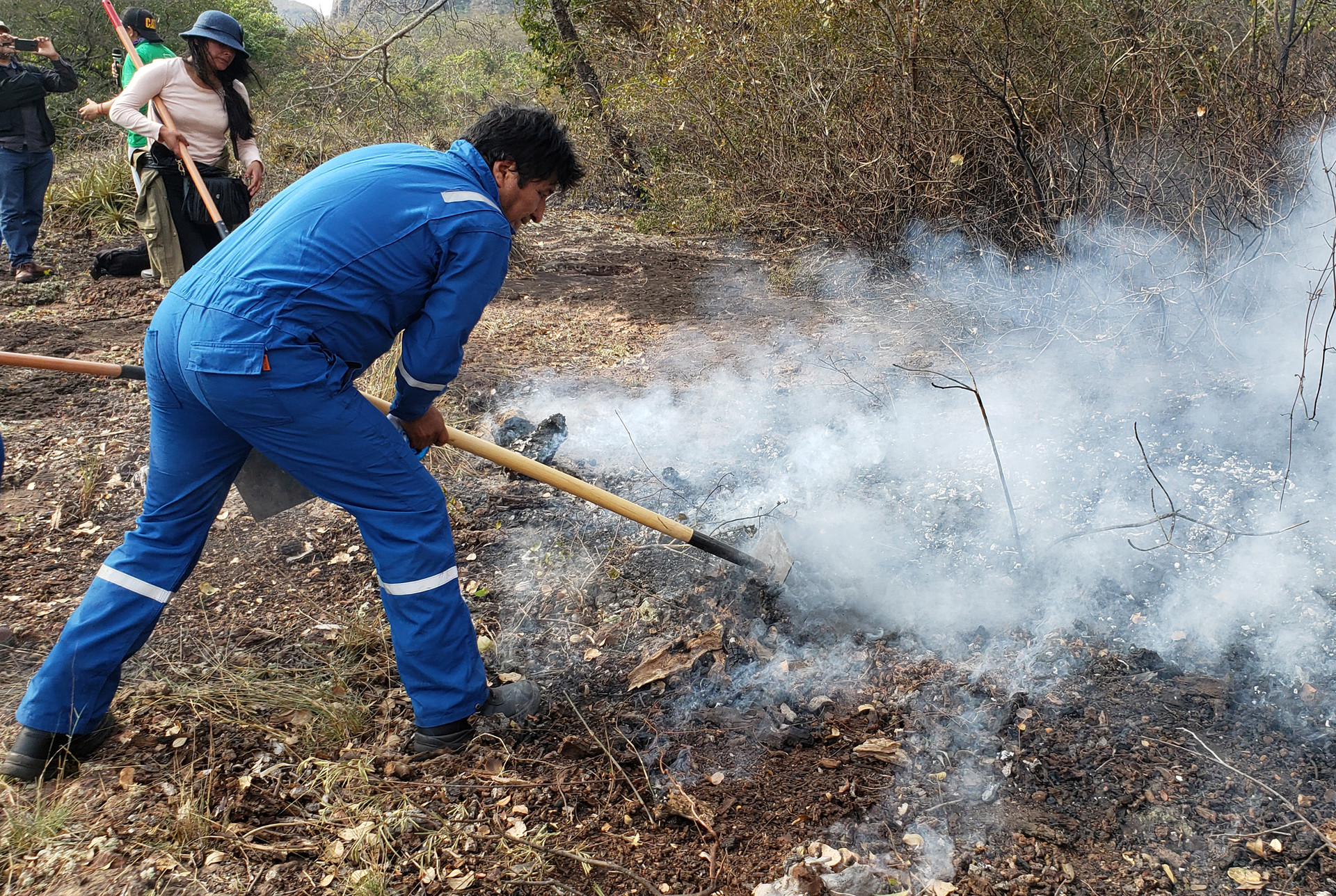 In Brazil, fires have also consumed an important part of the Amazon, which has generated international pressure. According to data from the National Space Research Institute ( INPE ), the outbreaks have grown from January to August 26 by 80% compared to last year. In that period 82,285 claims of this nature were registered, compared to 45,656 in 2018.