Third Iranian Tanker "Petunia" Reaches Venezuelan Waters
On Tuesday, the tanker Petunia, the third of five vessels with fuel and components from the Islamic Republic of Iran, arrived in Venezuelan waters to help in the recovery of Venezuelan internal demand for gasoline heavily affected in recent weeks due to US sanctions. This was reported by Telesur correspondent, Madelein García, on her twitter acount.
Third Iranian tanker "Petunia" already in Venezuelan waters and being escorted by interoceanic patrol "Yekuana" (PO13) https://t.co/61xD3QS5Lw

— Orinoco Tribune (@OrinocoTribune) May 26, 2020
"Last Minute: The third Iranian tanker Petunia has entered the jurisdictional waters of Venezuela, escorted by the oceanic patrol ship Yekuana PO13 of the Bolivarian National Armed Forces (FANB)," she wrote .
Earlier, García had informed that the Navy would meet the ship Petunia in international waters at approximately 3 in the afternoon to escort her. "Until now, the operation has been carried out without threats," the journalist tweeted.
In the image you can see (inside the dotted square) the "Petunia" spotted 65 minutes ago just south west of Grenada according to https://t.co/hZ6MinAoWW pic.twitter.com/3LpAW3HUqC

— Orinoco Tribune (@OrinocoTribune) May 26, 2020
Approximately at 3:30pm the "Petunia" was spotted south west of the island of Grenada already in Venezuelan waters, according to maritimetraffic.com and as posted in Orinoco Tribune's twitter account.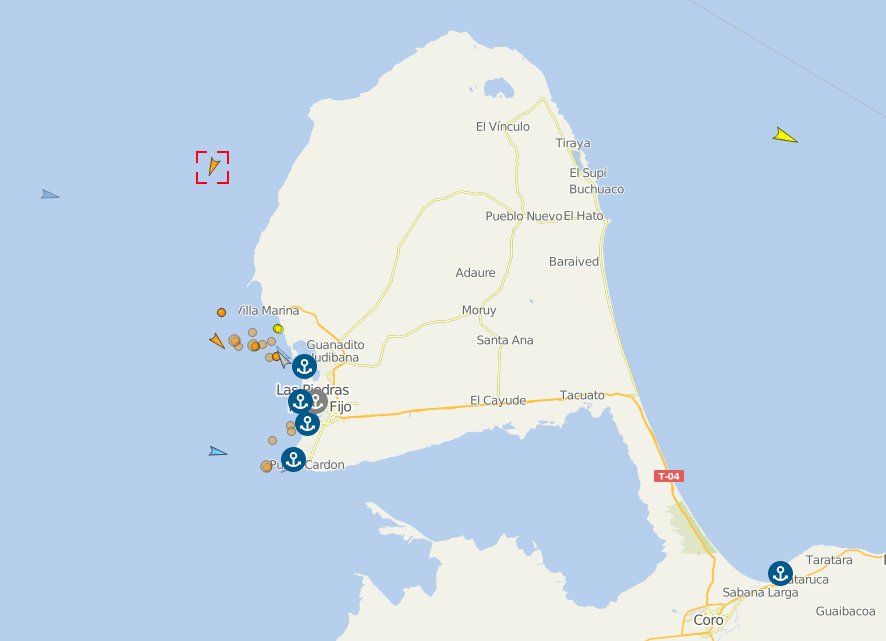 Meanwhile, the second Iranian tanker, Forest, could reach its final destination in Punto Fijo, Falcon state, in the late afternoon on Tuesday.
Last Saturday, Iran's first tanker, the Fortune, loaded with gasoline, arrived in Venezuelan territorial waters as part of the cooperation and peace agreements between the two nations. The boat was guarded by the Bolivarian Army and Military Aviation, facing threats from the United States (US) government to prevent their arrival. Likewise, this Monday the second ship arrived, called Forest, and now the Petunia, both loaded with fuel.
The Faxon and the Clavel are yet to arrive: one will arrive this Wednesday and the other next Monday, June 1.
Featured image: Iranian tanker Petunia. File image
Source URL: Alba Ciudad with OT content
Translated and edited by JRE/EF