The four-time triple jump world champion triple jump, Yulimar Rojas, triumphed this Friday by taking first place in the Hercules Meet of the Diamond League, which takes place in the city of Monaco, in a triple jump with a record of 14.27 meters that gave her the leadership above her counterparts of Bulgaria and Portugal.
"A Queen in Monaco! Our Yulimar Rojas was awarded 1st place in the triple jump at the Hercules Meet of the Diamond League with 14.27 meters," reported the Venezuelan National Sports Institute (IND) on its Twitter account.
RELATED CONTENT: Venezuelan Yulimar Rojas Breaks Triple Jump Indoor World Record (Video)
The Venezuelan athlete got it right on her second attempt with a record of 14.04 meters and it was in the fourth jump that she achieved 14.27 meters, out of the six chances she had.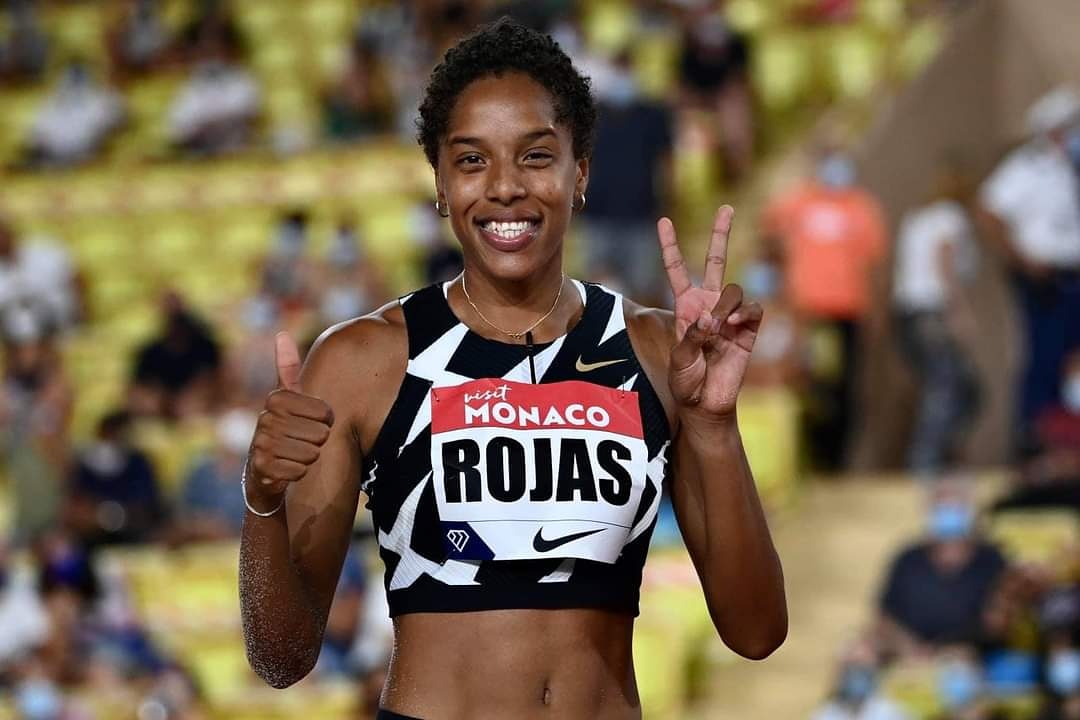 His Bulgarian counterpart, Gabriela Petrova, was in second place with 14.18 meters, followed by Patrícia Mamona of Portugal, with 14.08 meters.
RELATED CONTENT: Venezuelan Guaidó Coup Regime is Restoring Relations With Israel, Decade After Hugo Chávez Broke Ties
With this new record, Rojas marks her return to the track after five months of quarantine due to Covid-19, which she used to train herself at home.
#Video 🎥 || Nuestra tetracampeona mundial del triple salto Yulimar Rojas 🤩🏃🏾‍♀️ triunfó en el Meeting Herculis de la Liga de Diamante 💎 al llevarse el 1er lugar, con salto de 14.27 metros.

¡Yuli eres orgullo para la Patria! 🇻🇪❤️👏🏽 @NicolasMaduro pic.twitter.com/NZmBtzBNfX

— Pedro Infante A. (@pinfantea) August 14, 2020
The Venezuelan Minister for Youth and Sports, Pedro Infante, expressed his congratulations to Yulimar for the achievement. Yulimar is the Queen of Monaco! Excellent return to the track, "'Negrita' Bravo!" he wrote.
Featured image: Social networks.
Translation: OT/JRE/EF