The recognition "will be an additional inspiration for me in 2021. It's going to be a great year and I have a lot of ambition," said the Venezuelan.
Venezuelan Yulimar Rojas, who broke the world record for indoor triple jump with 15.43 meters, was announced the best female athlete of 2020 by World Athletics this Saturday, December 5.
"Honestly, I was not expecting this, I really can't believe it," said the lanky Venezuelan jumper, who received the Rising Star award in 2017. "It's a joy and I'm full of happiness. For me, just being one of the finalists was like winning, being nominated among other exceptional athletes was already a wonderful achievement. "
Rojas takes over from the USA's Dalilah Muhammad.
FEMALE WORLD ATHLETE OF THE YEAR! ✨

Yulimar Rojas is crowned Female Athlete of the Year at the 2020 #WorldAthleticsAwards

Felicidades @TeamRojas45 🙌 pic.twitter.com/9K2VsHy1dp

— World Athletics (@WorldAthletics) December 5, 2020
RELATED CONTENT: Keep Moving Forward: Yulimar Rojas among 5 Finalists for Female World Athlete of the Year (+ List)
"This victory means a lot to me and to everyone who works with me everyday, everyone who gives me strength and motivation everyday," said Yulimar. "And now, being the best athlete of the year will be an additional inspiration for me for 2021. It is going to be a great year and I have a lot of ambition. This gives me a lot of strength to continue the course of my career," she added.
I don't think I've ever seen someone more thrilled to win an award than this. The joy of Yulimar Rojas is so infectious at the end of this blighted year. https://t.co/H8p09ukHdr

— Nicole Jeffery (@nicolejeffery) December 5, 2020
Like many athletes around the world, Rojas too went to a few competitions this year due to the pandemic, but made sure that every one of her appearances counted. She broke the South American record for indoor triple jump at her first competition of the year, reaching 15.03 m in Metz, France. At her next competition — the World Athletics Indoor Tour meet in Madrid, she jumped 15.43 m in the last round of the competition, breaking the indoor world record by seven centimeters.
RELATED CONTENT: Triple Jump Champion: Yulimar Rojas Arrives in Venezuela With a World Record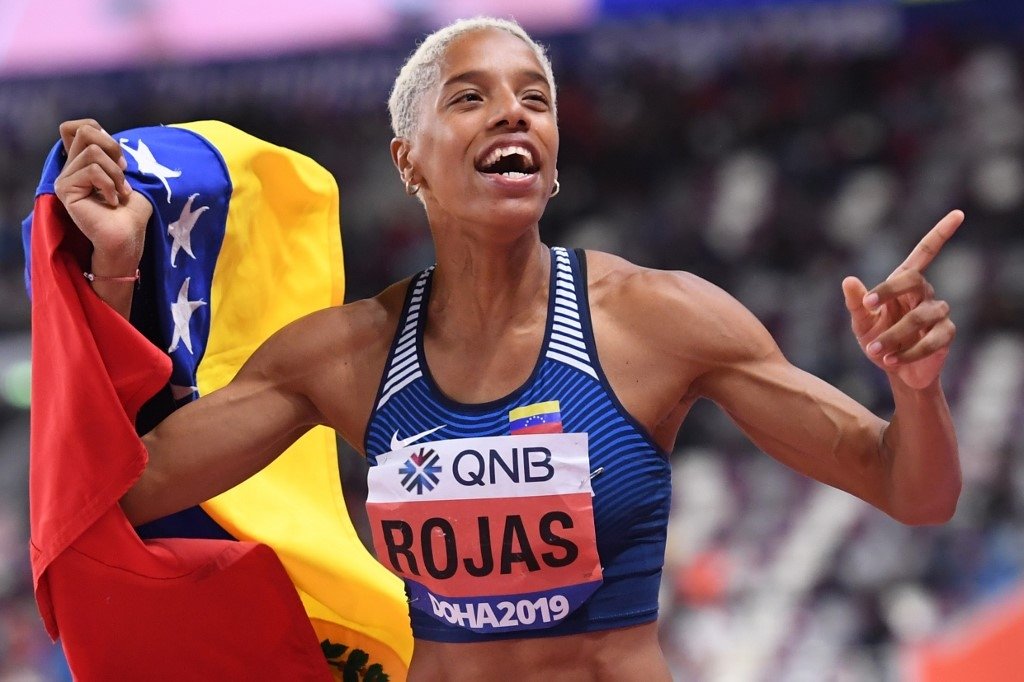 She competed only twice outdoors, winning the Wanda Diamond League meet in Monaco, and again in Castellón, Spain, where she flew 14.71 m, the longest outdoor jump in the world this year.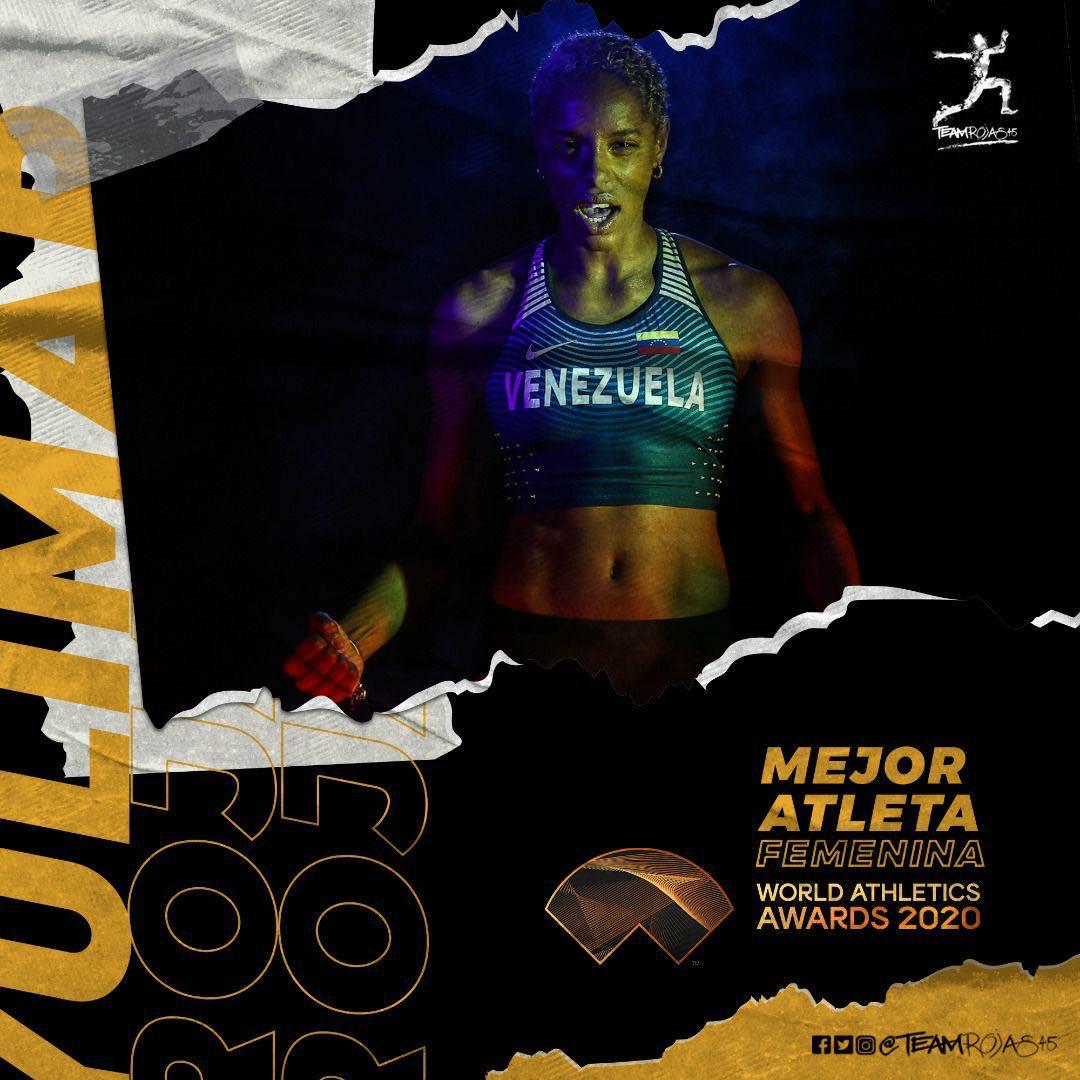 "I want to thank everyone who has voted for me and everyone who has contributed to helping me become the best athlete in the world in 2020," said Rojas. "Thank you for making this happen, not only for me, but for my entire team, my coach, my manager, my family, my people. Thank you for making me part of the history of this sport as one of the best athletes in the world. This is proof that dreams come true," she added.
Featured image: Yulimar Rojas from Venezuela awarded Best Female Athlete 2020. Photo courtesy of World Athletics.
(Panorama)
Translation: OT/JRE/SC