A total of 17 tons of medical supplies arrived in Venezuela this Tuesday from China, as part of economic cooperation and brotherhood ties between the two nations. The shipment, the eight since the pandemic began, arrived at the Maiquetía International Airport, in La Guaira state, on a flight carried out by Conviasa airline.
In statements broadcasted by Venezolana de Televisión, the Minister for Health, Carlos Alvarado, detailed that this new shipment includes 300,000 rapid tests and 200,000 PCR tests for Covid-19 diagnosis. Similarly, more than 105,000 units of drugs for intensive care patients, 55 ventilators and 50 oxygen concentrators, which makes it possible to "depend less on the oxygen that is purchased from private companies."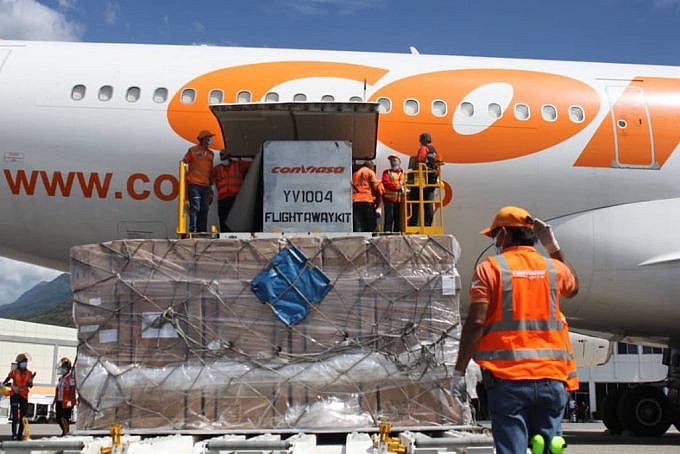 RELATED CONTENT: Venezuelan and Chinese Chancellors Meeting: "China Firmly Stands with Venezuela"
With the arrival of this plane – Alvarado detailed – there are more than 250 tons that Venezuela has received from China, since the beginning of the Covid-19 pandemic.
The Minister for Foreign Affairs of Venezuela, Jorge Arreaza, said that China has sent the country more than 1,900,000 rapid tests, more than 600,000 PCR kits, more than 9.7 million masks, more than 1.6 million gloves, five ambulances, 70 ventilators and 15 air purifiers.
"What have we received from the US? Sanctions, blockade," he added, referring to the upsurge in unilateral coercive measures promoted against Venezuela from Washington. The Venezuelan Foreign Minister assured that even at this time Venezuela has received only "aggression, attack, threats with the use of force" by the White House.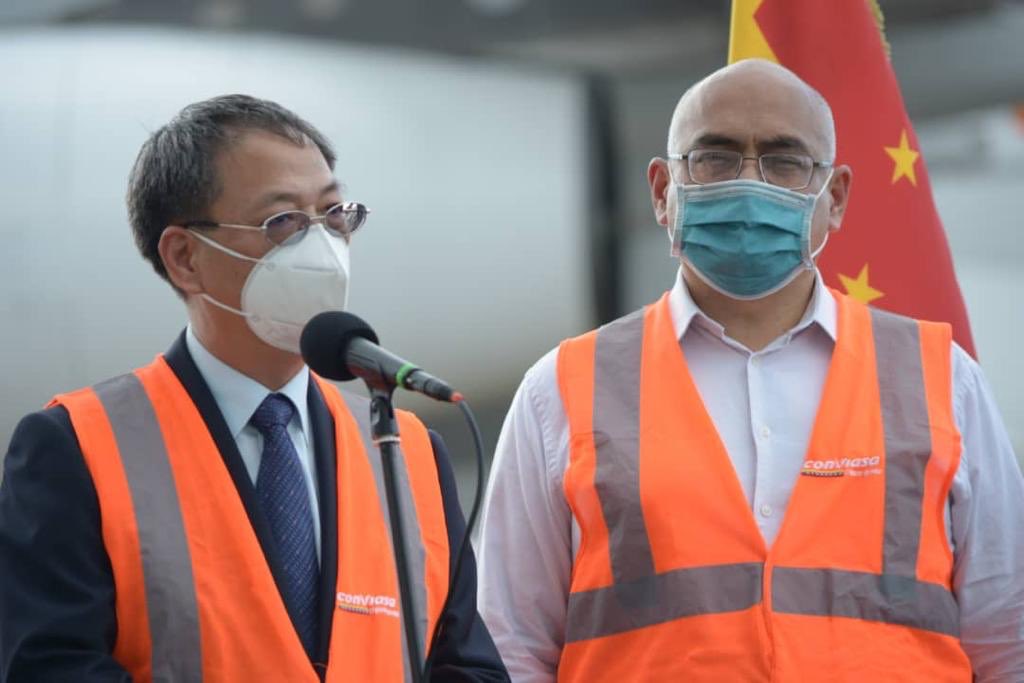 RELATED CONTENT: Venezuela and China at the Center of Trump's Campaign Strategy
For his part, the Chinese ambassador to Venezuela, Li Baorong, said that the Asian giant will continue working together with the Venezuelan government to overcome the situation of the pandemic.
'In the coming months we are going to work a lot on vaccine cooperation issues. Venezuela is a strategic partner of China and it will surely be a priority to receive the Chinese vaccine," he said.
During the activity, the Chinese diplomat advocates "peace, stability and the development of Venezuela and China to defeat the pandemic."
To date, Venezuela has received more than 2,000 tons of medical supplies from various nations and international organizations to face the pandemic in the country, which already registers more than 70,000 infected and 600 deaths; however, the number of recovered already reaches 80% of the total cases recorded.
Featured image: Photo courtesy MPPRE.
(Alba Ciudad) with OT content
Translation: OT/JRE
UPDATE: We corrected in the headline and body of this piece the number of this shipment from China because it was by mistake labeled as the ninth shipment (in the source) when in reality it is the eight shipment.