New clashes between hundreds of demonstrators and police forces occurred yesterday in Chile, in the center of the capital, Santiago, marking a new day of protests which have intensified in the last two weeks.
Echoing their demands of recent days, the protesters called for the resignation of President Sebastián Piñera, and for the freedom of hundreds of people who remain imprisoned since the first uprisings of October 2019.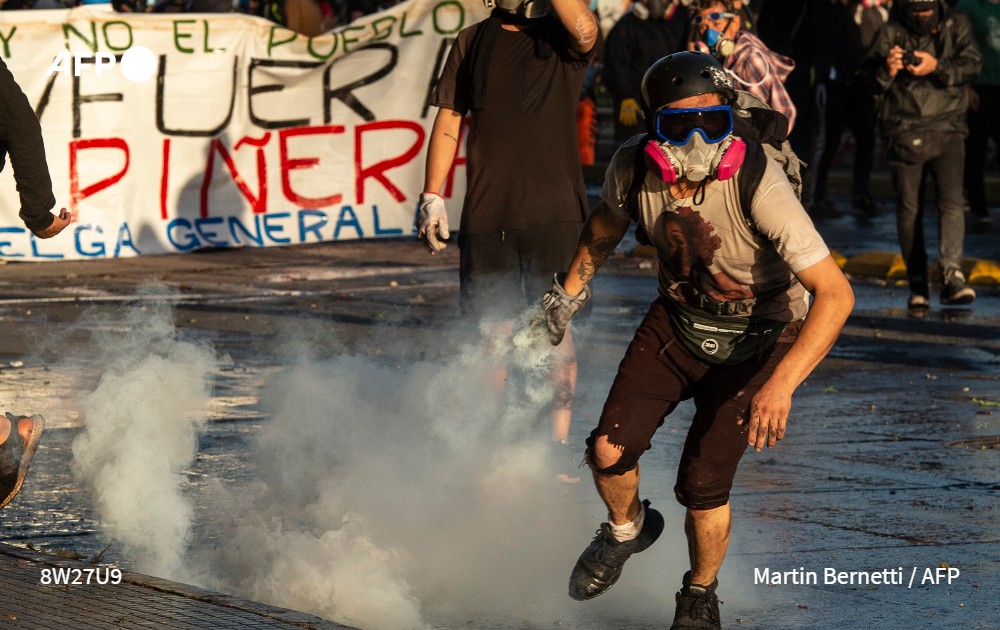 They also demanded that Parliament approve, without restrictions, a second withdrawal of pension funds. This would allow millions of people to face, with their own resources, the difficult economic situation brought on by the pandemic. This measure has been delayed due to the government's reluctance to support the initiative, proposed by the opposition.
RELATED CONTENT: The Demise of Neoliberal Democracy: Chile, Ground Zero for Neoliberalism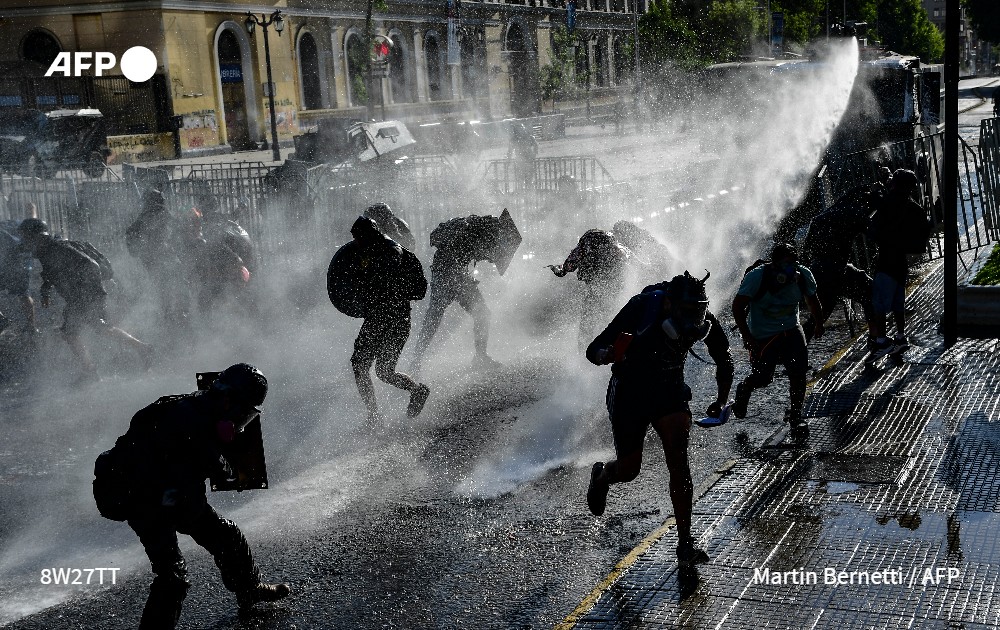 In recent days, a call for "The Great March to La Moneda" has been widely circulated on social media networks, promoting a manifestation that would advance on the seat of Chile's government from all directions, converging on the emblematic building at 5:00 p.m. local time.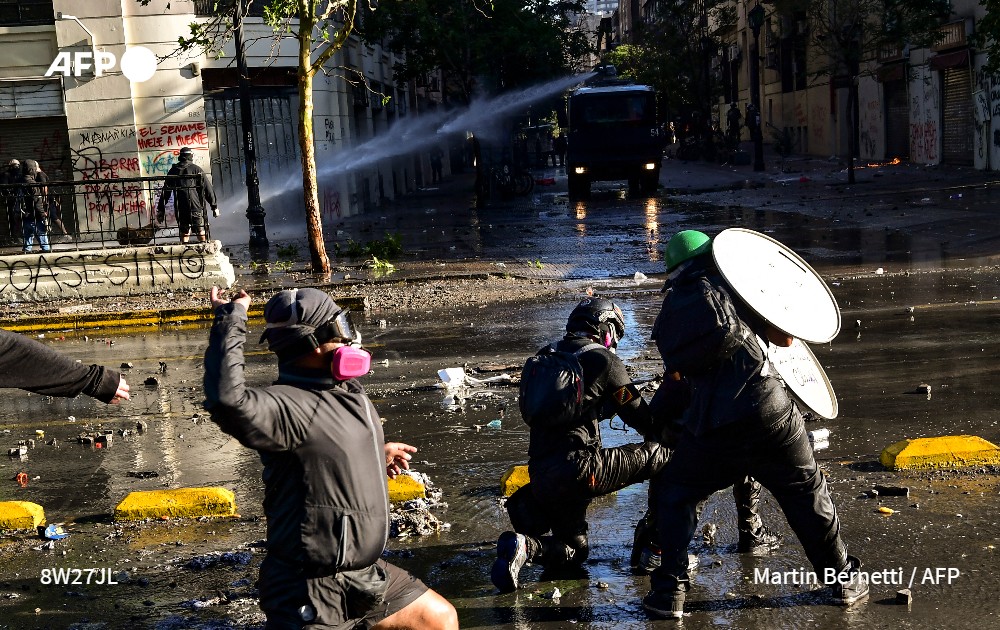 RELATED CONTENT: "You Have to Listen to the Streets": Rebel Diaz on Hip Hop and the Chilean Constitution (Interview)
However, hours before, the police forces cut off the traffic of vehicles and people in a long stretch of the Alameda, the main artery of the city, and in a wide perimeter around the presidential palace, which remains surrounded by high fences.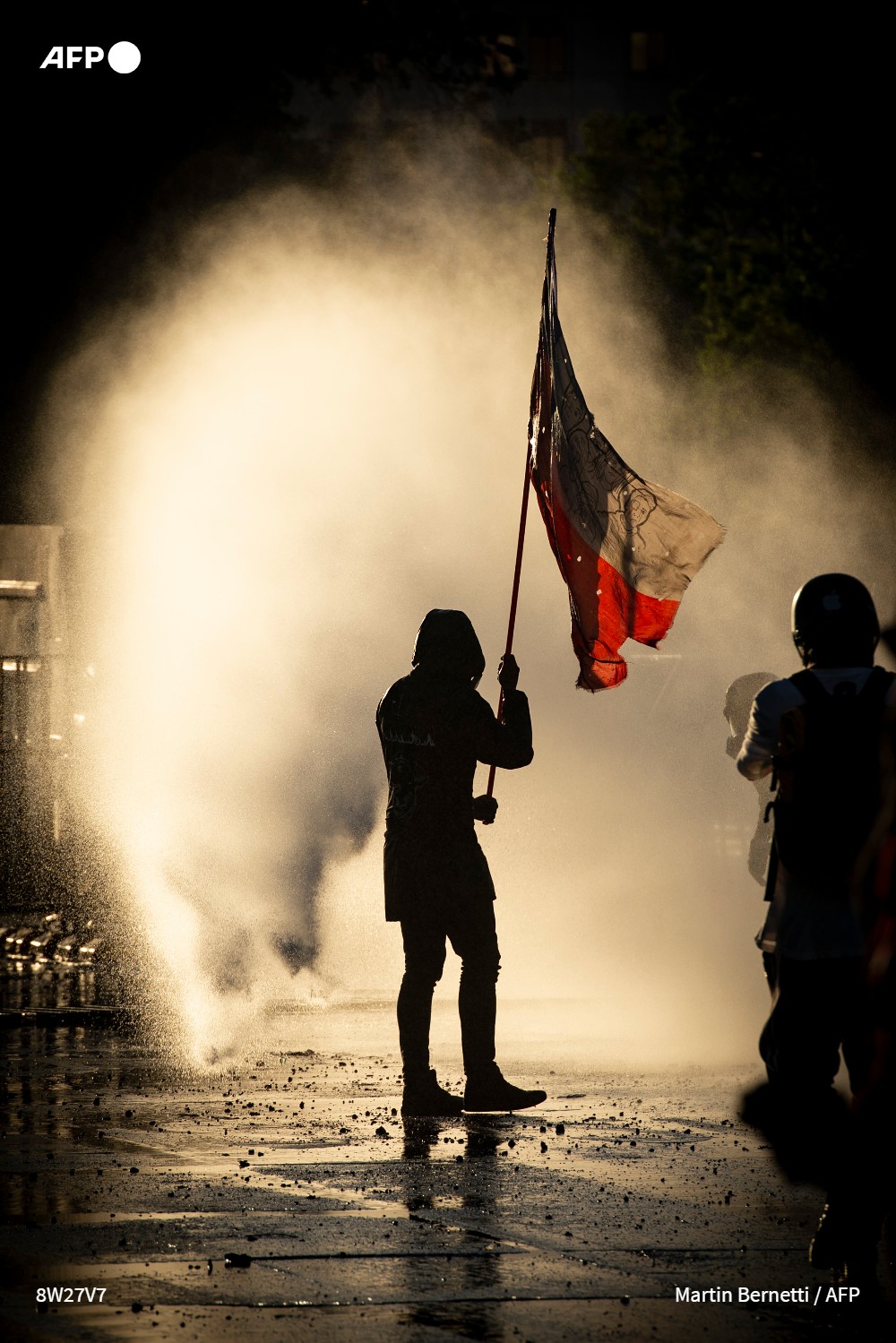 In addition to the diversion of public transport in the center of the capital, the Santiago metro reported the closure of the Universidad de Chile and Santa Lucia stations, outside of which the largest clashes between police and protesters took place.
CHILE: (20:40). Así luce el centro de Santiago. Miles de personas exigen la salida del presidente Sebastián Piñera. pic.twitter.com/9tBm81YnTw

— PIENSAPRENSA 315 mil Seguidores (@PiensaPrensa) November 27, 2020
On the Alameda, as in previous days, violent clashes between demonstrators and security forces have been occurred. Police have attempted to dislodge hundreds of protesters with powerful jets of water and countless tear gas bombs. Demonstrators have responded by throwing a variety of blunt objects and even by firing fireworks.
CHILE: Continúan las manifestaciones en distintas calles del centro de Santiago (21:42) Miles de manifestantes exigen la salida del Presidente Sebastián Piñera pic.twitter.com/yXEQVOM11j

— PIENSAPRENSA 315 mil Seguidores (@PiensaPrensa) November 28, 2020
Featured image: File photo.
Translation: OT/JRE/SL