On Friday, January 27, authorities in Memphis, Tennessee, released several recordings showing the violent arrest of Tyre Nichols, a 29-year-old Black US citizen who died three days after several officers beat him over a traffic infraction on January 7.
The five now former police officers who were involved in Nichols' arrest have been charged with second-degree murder. Currently, Tadarrius Bean, Demetrius Haley, Emmitt Martin III, Desmond Mills Jr. and Justin Smith, all of whom are also Black US citizens, are in custody. The five former officers also face charges including aggravated assault, aggravated kidnapping, official misconduct and official oppression.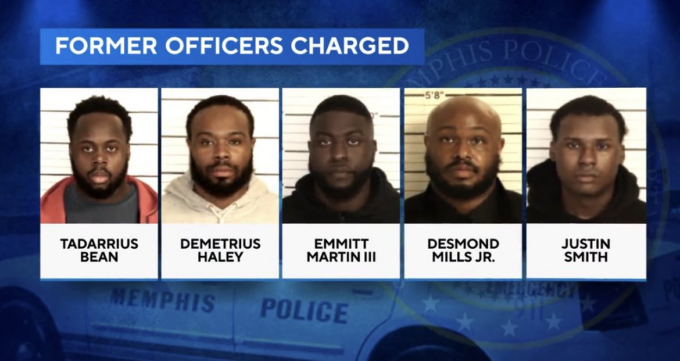 In one of the videos, Nichols is seen on the ground with his hands tied while being hit multiple times in the head by the officers standing over him. In the chaotic footage, officers can be seen kicking Nichols as he lies on the asphalt.
🇺🇲 | ÚLTIMA HORA: Video de parte de la brutal golpiza policial que provocó la muerte de un afroamericano en Memphis, EE.UU.

El caso de Tyre Nichols está dando la vuelta al mundo. pic.twitter.com/c1S7GqcD4n

— Alerta Mundial (@AlertaMundial2) January 28, 2023
Nichols was also restrained and brutally beaten, always on the head, while he was still standing.
The officers pepper-sprayed and used tasers on him during his arrest.
🔵 #AHORA | Policía de Memphis (EE.UU) publicó el video del arresto del afroamericano Tyre Nichols quien fue asesinado a golpes por 5 policías. Los agentes fueron acusados de asesinato en segundo grado.pic.twitter.com/iookB5QbqC

— Últimas Noticias (@UNoticias) January 28, 2023
Steve Mulroy, the district attorney, indicated that although each defendant played a different role in the violent arrest, all of their actions led to Nichols' hospitalization and subsequent death.
The Israeli Army Has Killed 12 Palestinians in the First Two Weeks of 2023
After the release of the disturbing footage that reveals the violence suffered by Nichols at the hands of the police, US authorities fear that the country will once again be plunged into a new wave of demonstrations against police brutality. Citizens on social media platforms have condemned algorithm manipulation set in motion to "cool down" outrage over another human rights violation by police forces and, thus, reduce protest action.
We don't know why but we have this feeling that social media platforms are slowing down the disgust of many in the US caused by the release of the videos of #TyreNichols assassination. Many people in the streets right now protesting. #algorithm manipulation! https://t.co/aJqTsbccfT

— Orinoco Tribune (@OrinocoTribune) January 28, 2023
"In a word, it's absolutely appalling," said David Rausch, director of the Tennessee Bureau of Investigation, in reference to the arrest video. Memphis Police Chief CJ Davis confessed that she was not prepared for what she saw. "In my 36 years in law enforcement, I don't think I've ever witnessed the contempt for a human being displayed in this video," Davis said, seemingly forgetting that these types of images of police violence are widespread in the United States.
For his part, US President Joe Biden sent his condolences to Nichols' family and urged the public to avoid riots in response to the murder. Meanwhile, a state of emergency was declared in Georgia after large protests last week in response to the murder of Manuel Esteban 'Tortuguita' Paez Terán, a 26-year-old environmental activist who was shot by police while protesting the building of a police complex known as Cop City.
[Full video] City of Memphis releases video clips that show police beating Tyre Nichols, a former Sacramento resident.

The five officers charged with Nichols' beating and death have been released from jail on bail. https://t.co/IYqEK2nYpD #TyreNichols #TyreNicholsVideo pic.twitter.com/Log485e3ap

— Matthew Keys (@MatthewKeysLive) January 28, 2023
Protests across the US
Once the videos were released, US streets filled with protesters who did not hesitate to show their condemnation of police violence. The crowds were concentrated mainly in the big cities, holding banners and demanding accountability for the deaths of people in the hands of those whose duty it is to protect the citizenry.
🚨 AHORA: Times Square totalmente parado. Manifestantes en EEUU piden justicia por la muerte de Tyre Nichols a manos de la policía. pic.twitter.com/jR9JBOWoq3

— IBC News (@IBCNews_) January 28, 2023
"End police terror" is one of the slogans seen on signs held by the protesters who gathered on Friday night in Memphis, Sacramento, Los Angeles, Atlanta, Philadelphia and Seattle. When a crowd began to gather in New York, the city's mayor, Eric Adams, called for calm. "If you need to express your anger and outrage, do so peacefully," he requested, without acknowledging the systemic violence exercised by police forces daily across the United States, violating the most basic human rights.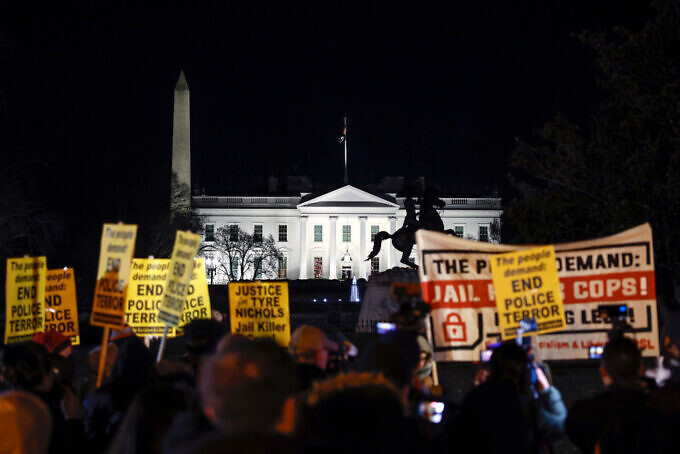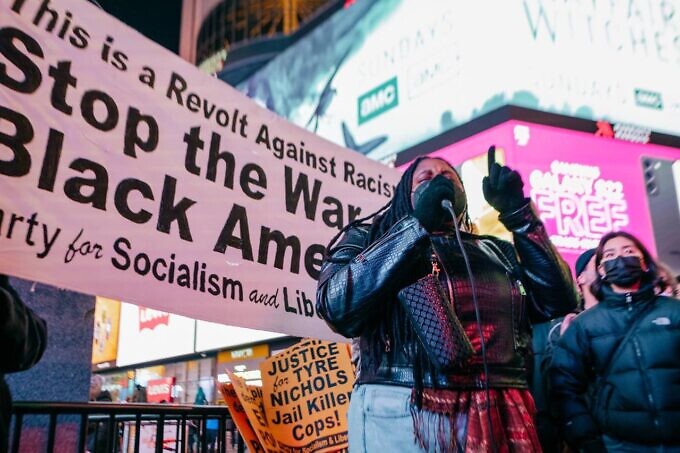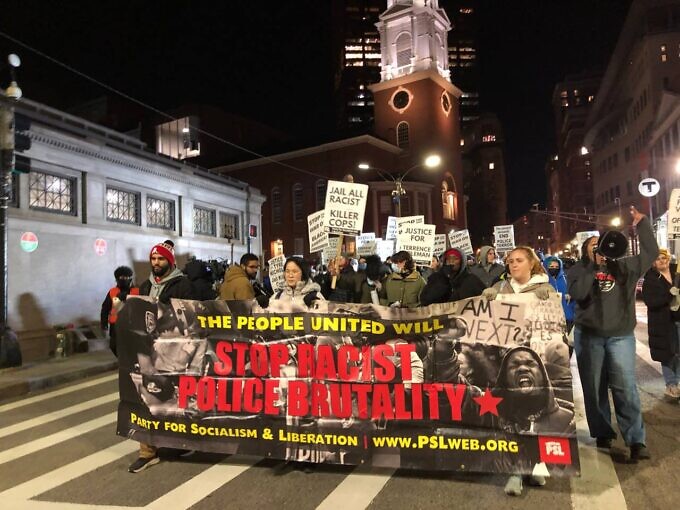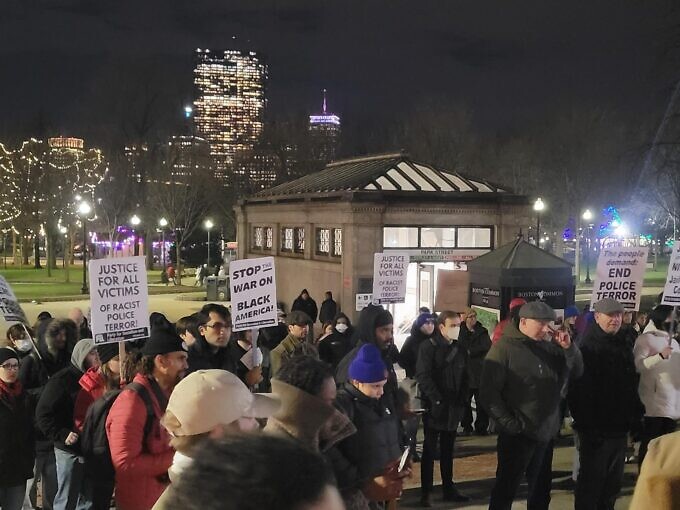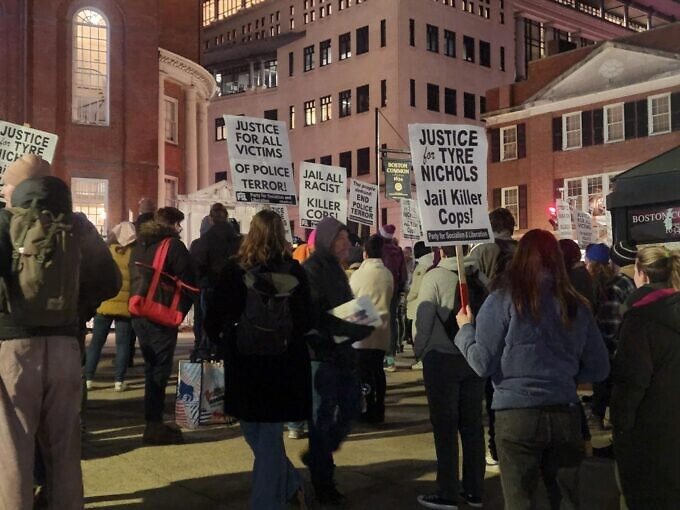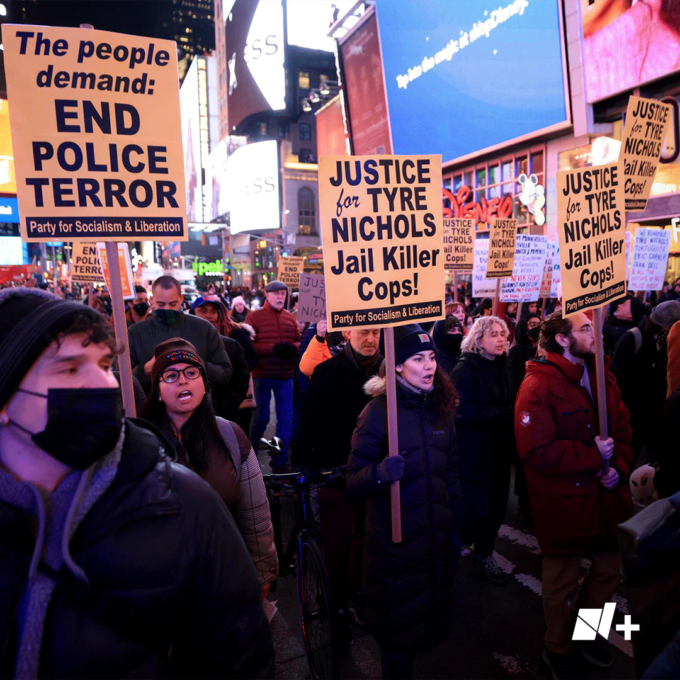 (Alba Ciudad) with Orinoco Tribune content
Translation: Orinoco Tribune
OT/JRE/SF