Venezuelan Minister of Defense Warns that a US Warship Navigated 30 Miles off the Venezuelan Coast (Provocation)
Venezuelan Minister for Defense, Commander Vladimir Padrino López, reported that a US destroyer warship identified as USS Nitze (DDG 94), moved on Tuesday 30 miles off the Venezuelan coast, in what he called as a clear act of provocation "typical of the arrogant attitude of a government that seeks the path of violence to end the sovereignty" of the country.
The statements were part of the speech given by the commemorative act for the 199th anniversary of the Battle of Carabobo and the founding of the Liberation Army, which were held in the Campo de Carabobo, Carabobo state.
RELATED CONTENT: Maduro: We Evacuated the Venezuelan Consul in Boa Vista (Brazil) due to Covid-19 and Zero Health Care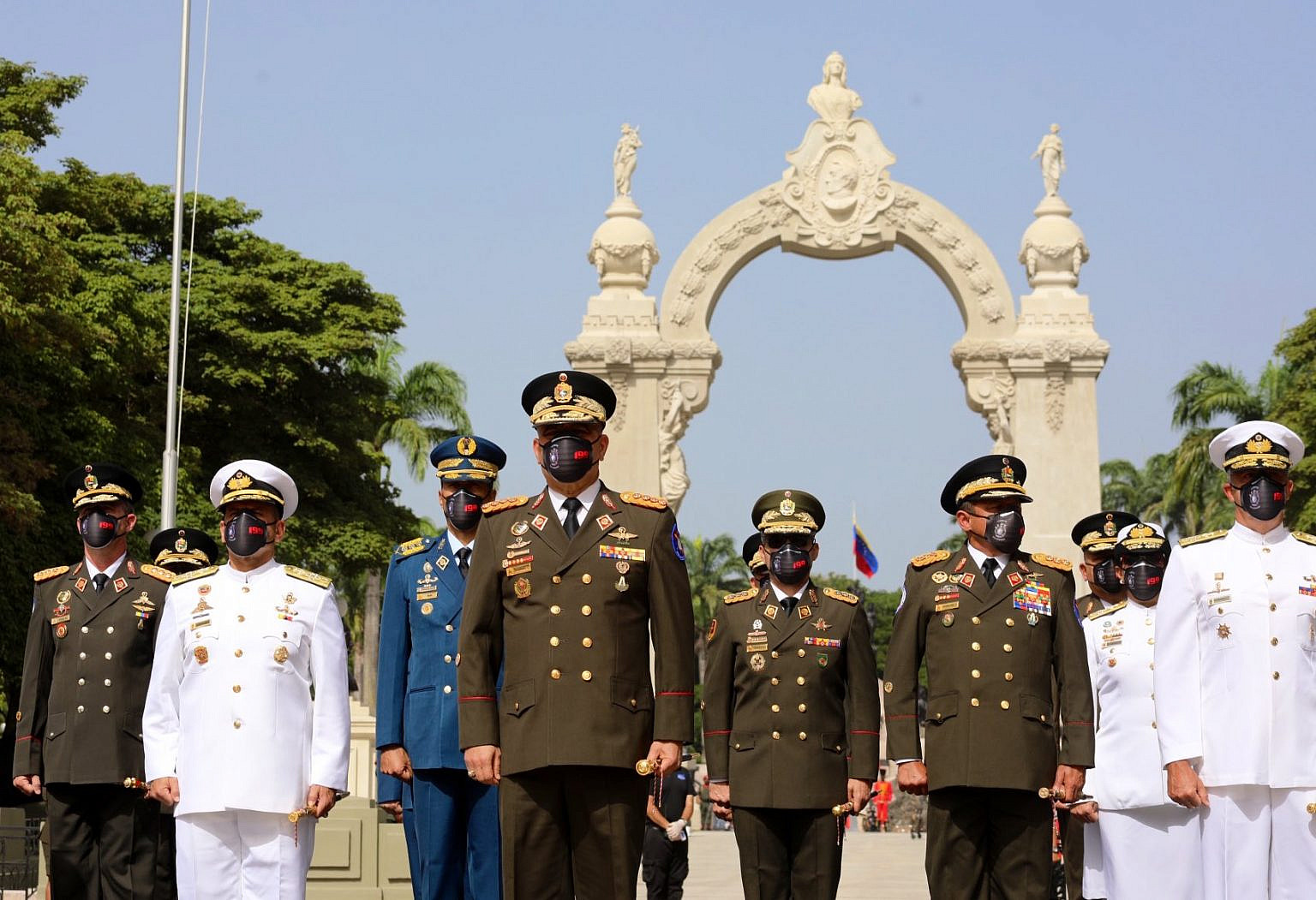 "These agressive military acts question our maritime law and question the continuous and permanent vigilance in our jurisdictional waters. Here we are not playing with weapons, or throwing flowers and candies, we say to the North American government not to dare to be sailing or to exercise military operations in our waters because it will receive a proper response from our Bolivarian National Armed Forces (FANB)," he pointed out.
In this sense, Vladimir Padrino López stressed that today more than ever Venezuela needs an unprecedented national union, in the face of aggression, the American empire, which has dared to line up all its batteries to block and starve our people.
RELATED CONTENT: The Tories are Complicit in Trump's Illegal 'Regime Change' Agenda in Venezuela
"The practices of the American empire are miserable, they represent a childish act. Today we are facing all the aggressions that come from the empire to make our people and turn the soldiers into useful fools for their purposes; the more the aggressions, the more united they are going to see us," he highlighted.
Here there will be no coups, but popular and free elections
The head of the Defense portfolio recognized the aplomb of the Commander-in-Chief and Constitutional President, Nicolás Maduro, to convene different adverse sectors to start a dialogue that would lead to guaranteeing peace in the country.
"There will be no coup d'etat here, no transitional council, no de facto government. Here there will be free popular elections. That is what corresponds constitutionally, " said the General in Chief.
Featured image: USS Nitze (DDG 94). File photo courtesy of www.public.navy.mil
OT/JRE/EF